You pull into a slightly slanted parking spot. You throw it in park and get out. When you start to walk away, you hear a big piece of machinery rolling behind you. Turns out that machinery is your car! Usually, this would be the driver's fault. Depending on what you drive, a 2013 – 2016 Ford Fusion Recall might be to blame.
Let's take a closer look at what's going on and what you need to do about it.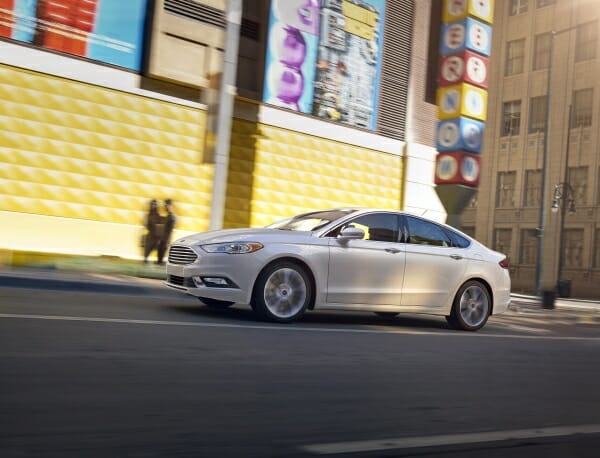 2013 – 2016 Ford Fusion Recall
270,000 Ford Fusions are now recalled due to a shifter cable issue. This could cause the car to be in drive when it says it's in park or vise versa.
The scenario above is the biggest concern, but Ford is still working on how to solve this issue. Once they figure it out, your local dealer or Ford plan to contact you directly.
In the meantime, Ford urges everyone to use their parking brake whenever parked. This issue involves Ford Fusions between 2013 – 2016 with the 2.5L engine.
This recall will affect owners from the USA, but other countries that will be affected are Canada and Mexico. If you have a Ford Fusion that meets these specs, you must assume the recall applies to you.
Goodbye Fusion
Ford Fusions along with all "regular cars" will be discontinued after this year. However, Ford will continue to service these cars for the years to come.
This may be a pain for the company, but this is the responsibility the automakers must take on, especially when dealing with a recall.
There are some reports of accidents due to the Fusion recall. The longer these are on the road, that number will continue to rise.
So act like your car is a manual and throw that parking brake up. Or, you could save a half a second of your time and risk it. Just kidding…don't do that.
The company has seen its share of recalls lately. Other recent Ford recalls included that massive pickup recall we told you about. Stay safe out there!