It's that time of year once again to find out who the big winners are in the latest Consumer Reports survey. For this year's 2018 Consumer Reports Reliability Survey, the U.S. car brands slipped slightly. Of course, Toyota and Lexus excelled once again. Let's take a closer look at all the rankings.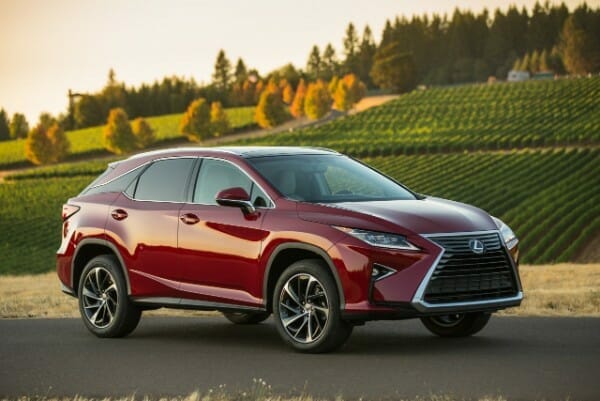 2018 Consumer Reports Reliability Survey
The sad news is that all our domestic automotive manufacturers ended up in the bottom half of the rankings. Ford achieved the highest spot at number 18, but this was three slots lower than last year. What's most surprising is that Tesla fell another six spots to 27th place.
Part of this year's reliability issues was related to the turbocharged engines and newer transmissions. Some of the brands continue to struggle in perfecting these new complex technologies.
Other Highlights
Lexus, the luxury brand from Toyota, took back the title as the most reliable brand. It received a reliability score of 78 in this year's ranking. Toyota followed close behind with a score of 76. To complete the top five, Mazda, Subaru and Kia also ranked high.
The most improved brand was Mazda which jumped up nine places. In addition, Acura showed strong results as well when they jumped six spots to reach number 13.
Unfortunately, Volvo took the last spot out of 29 brands. They ranked lower than Cadillac, Tesla, Ram and GMC.
Granted, there were a few brands that didn't get ranked at all because of the lack of data. These included Alfa Romeo, Land Rover, Fiat, Jaguar, Maserati, Smart and Mitsubishi.
The complete ranking of the 2018 Consumer Reports Reliability Survey are as follows:
Lexus
Toyota
Mazda
Subaru
Kia
Infiniti
Audi
BMW
Mini
Hyundai
Porsche
Genesis
Acura
Nissan
Honda
Volkswagen
Mercedes-Benz
Ford
Buick
Lincoln
Dodge
Jeep
Chevrolet
Chrysler
GMC
Ram
Tesla
Cadillac
Volvo
Do any of these rankings surprise you? Which brand do you think is the most reliable?