Four FCA vehicles were recently given the 2018 J.D. Power Resale Value Awards. This acknowledges the best resale value vehicles on the market. In the entire industry, the Ram 3500 Heavy Duty won the highest resale value. In addition, the Dodge Challenger, Jeep Wrangler, and Dodge Charger took home the award in their segments.
The winners were:
Ram 3500 Heavy Duty for Highest Resale Industry-wide
Dodge Challenger for Highest Resale Midsize Sporty Car
Dodge Charger for Highest Resale Large Car
Jeep Wrangler for Highest Resale Compact SUV
Ram 3500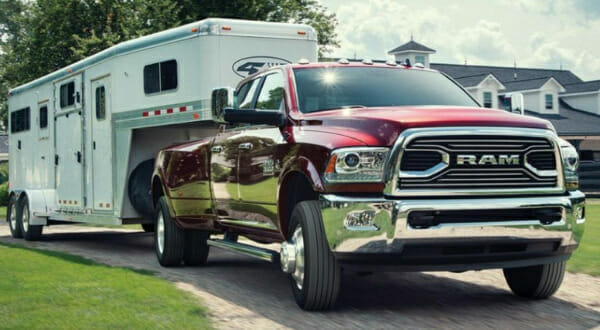 Ram is known for their reliability, durability, and commitment to excellence. Because of its ability to tow up to 31,210 pounds and carry a payload up to 7,390 pounds, this pickup excels above any other in the market. Furthermore, it offers numerous innovative features. Some exciting aspects include the optional air suspension and five-link coil suspension.
Above all other options available, the Ram 3500 was chosen as the leader. As a result, it's safe to assume that investing in a Ram 3500 is a wise choice, simply based on the resale value.
Dodge Challenger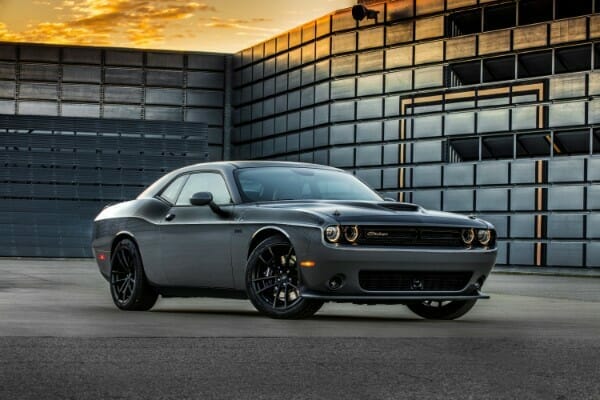 Dodge just launched its most powerful lineup ever. If you haven't read about the Dodge Challenger SRT Hellcat Redeyes, now is your chance. We'll wait for you!
There are eight variations to choose from in the 2019 lineup. Each of them also offers upgrades, performance packages and unique heritage cues. On top of that, there are even some engine options varying from the 3.6-liter Pentastar V6 to the 5.7-liter HEMI V8 and a supercharged 6.2-liter HEMI V8.
Dodge Charger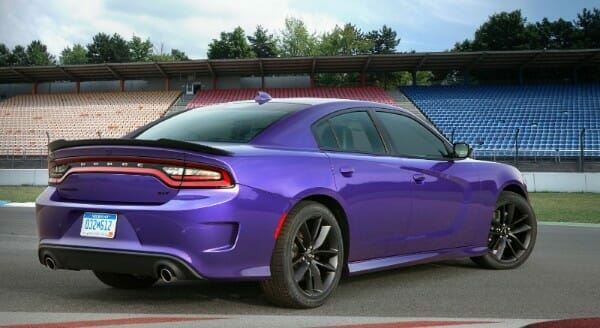 Get ready for the fastest, most powerful, quickest sedan to enter the world. With all-wheel-drive and a V6 motor, the Charger lineup epitomizes what high-performance and comfort look like together. Likewise, it's America's only muscle car with four doors so it brings us back a few years to nostalgia.
There are six models available and a wide range of engine options. With the 6.2-liter supercharged HEMI engine, the SRT Hellcat produces 707 horsepower of unbridled force.
Jeep Wrangler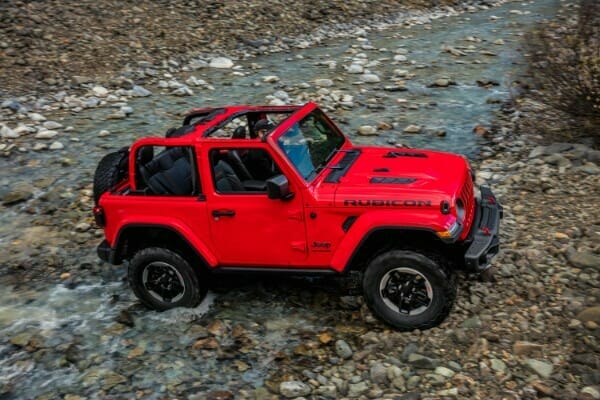 The Jeep Wrangler might be the most recognized vehicle in the world. It's amazing off-road ability combined with its power make it a fan favorite year after year. There are a few powertrain options for the 2019 model year, including a six-speed manual transmission.
2018 J.D. Power Resale Value Awards
In total, J.D Power looked at 244 vehicles based on a dealer's used wholesale price. Then, they divided that number by the vehicle's original MSRP to determine which three-year-old vehicles offered the best resale value. As a result, the 2018 J.D. Power Resale Value Awards used cars from the 2015 model year.