The Insurance Institute for Highway Safety has awarded the 2019 Audi E-Tron as a Top Safety Pick+. The E-Tron is Audi's first all-electric vehicle and it is the first electric vehicle to have won the IIHS honor.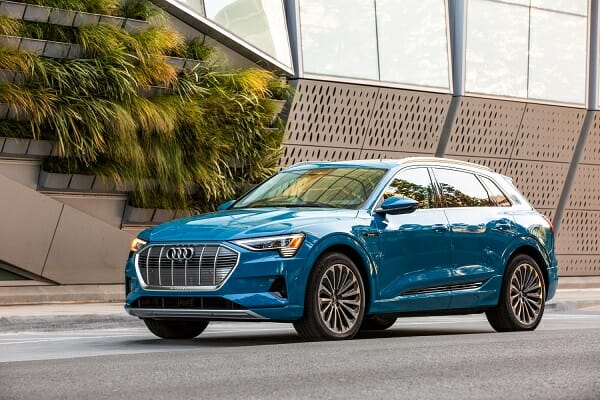 2019 Audi E-Tron Crushes the Competition
We've told you about the 2019 E-Tron in our 2019 EV Lineup post. Some other cars from our listing have attempted to earn this prestigious honor and failed. Some of its competitors included the Tesla Model S and the Chevrolet Bolt.
The IIHS also rated the Audi E-Tron very high in the category of crashworthiness. This model comes standard with the unique E-Tron Pre-Sense Front automatic emergency braking system. This system avoided crashing at 25 mph and slowed down to just one mile an hour before crashing in the 12-mph test.
The E-Tron had somewhat of a rough start. The launch date occurred later than planned because of legal problems with Audi's CEO. Then, a battery shortage pushed the launch date back even further. After the E-Tron was finally rolled out, there was a recall on many of the vehicles. This was caused by a risk of the vehicle catching on fire.
The Audi E-Tron is a luxury electric vehicle and only competes with a few other models in the space. Its main competitor is the Jaguar I-PACE. More competition is on the way in the near future, though. Both the Porsche Taycan and the Mercedes-Benz EQC electric SUV are two major rivals arriving soon.
What Do You Think?
This shows how important the Insurance Institute for Highway Safety results can be. The Audi E-Tron is number one in the category and stands alone at the top. Time will tell how the new competitors perform in the IIHS tests.
With these new results, would you be more apt to invest in the luxury electric Audi? This Audi starts at a price of $75,000 and features a range of almost 205 miles on a single charge.