In the race to determine the best truck of 2019, the Ram 1500 added a new honor to its accolades. The Green Car Journal just awarded the Ram 1500 as the 2019 Green Truck of the Year. They made this announcement during the 50th San Antonio Auto & Truck Show in Texas.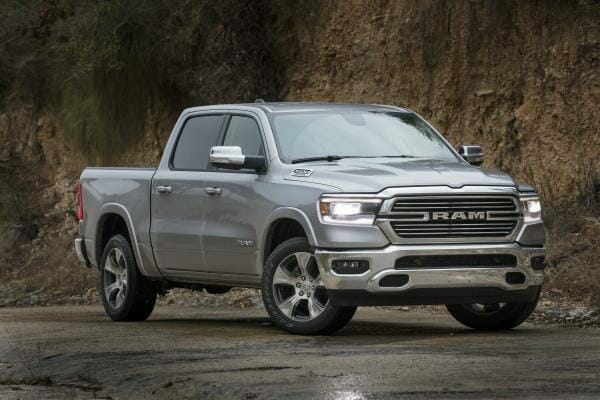 2019 Green Truck of the Year
The Green Car Journal analyzed all the truck models available in the United States. During their testing, they looked at environmental attributes and some traditional criteria as well. This included versatility, safety, capability, style and value. There were five finalists, but the 2019 Green Truck of the Year was given to the Ram 1500.
We've been just as excited about the 2019 Ram 1500 as the next guy. It's a pickup that leads the competition in durability, technology and efficiency. One of the most significant aspects of this pickup is the eTorque mild hybrid system. Ram proves that this truck can contain capability and fuel economy as well.
2019 Ram 1500
The eTorque mild hybrid system is a new addition to the 2019 model year. In addition, it comes with an upgraded TorqueFlite eight-speed automatic transmission, several aerodynamic improvements and weight reduction. The eTorque system uses a 48-volt battery pack to replace the conventional alternator to provide quick stop and start function, better brake energy regeneration and additional torque.
The eTorque technology is available with the 3.6-liter V6 or the 5.7-liter HEMI V8 as well. It's one of the reasons that it won the 2019 Green Truck of the Year Award. Aside from that, it also has numerous security and safety features. The overall weight was reduced by 225 pounds while it has a tow rating of 12,750 pounds and payload of 2,300 pounds.
Inside the cabin, drivers have access to a Uconnect 4C system with 12-inch touchscreen. This includes a split-screen feature, 360-degree camera, and Sirius XM. Advanced safety technology includes adaptive cruise control, blind-spot monitoring and automatic emergency braking.
The 2019 Ram 1500 is already on sale and has an MSRP of $31,695. We are sure this truck will continue to win awards and will be sure to fill you in as we learn more. Since the Ram 1500 won the 2019 Green Truck of the Year, we wonder if people are still giving the Ford ad as much attention as they once were. Looks like Ram wins this round.