Before electric cars became the big thing, hybrids were at the top of their game. These efficient cars were all the rage. Today, they are still popular among consumers that want affordable efficiency. You might be surprised to see just how many hybrid vehicles are on the road right now. That's why we've put together this list of the 20 best 2019 hybrid car lineup.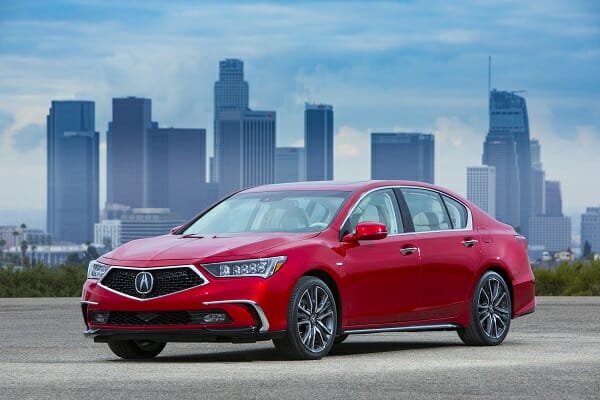 Acura RLX Hybrid (28 mpg)
You might also know this car as the RLX Sport Hybrid. What's great about this vehicle is that there's no compromise between efficiency or performance. The V6 engine pairs to three electric motors to create this luxury hybrid sedan. Of course, it does cost more than $62k.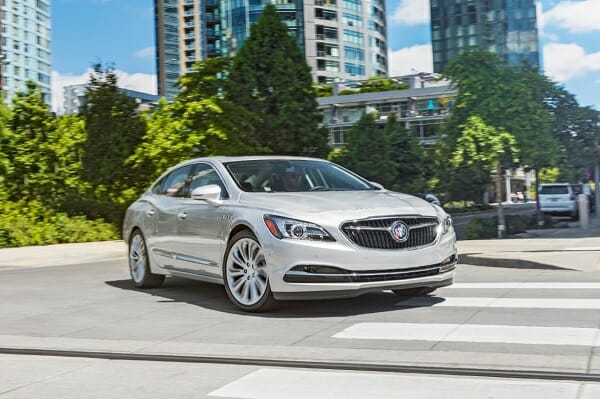 Buick LaCrosse eAssist (29 mpg)
The 2019 LaCrosse hybrid is in its last year. GM cut it from the 2020 lineup, so we won't see this next year, but it does offer some classic American style. It also only starts at $30k, so it's an affordable hybrid option.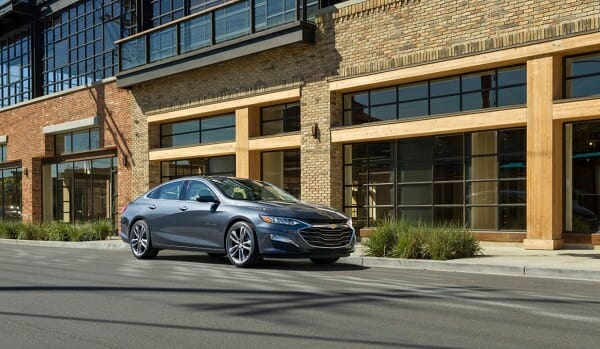 Chevrolet Malibu Hybrid (46 mpg)
For 2019, the Malibu Hybrid received a new exterior and we like it. It also boasts of a spacious cabin plus a starting price under $30k. Sounds like a winner to us.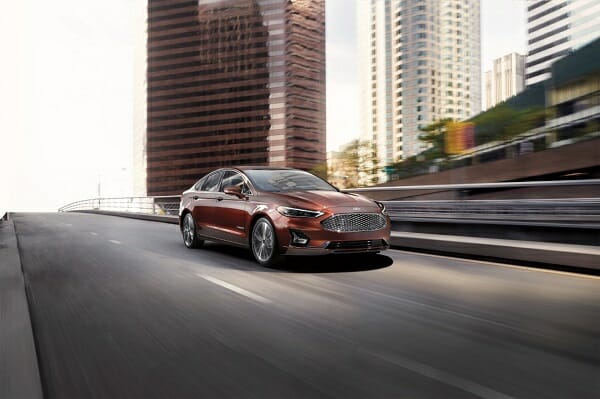 Ford Fusion Hybrid (42 mpg)
In 2019, the Fusion Hybrid also received a mild refresh. It includes the Ford Co-Pilot360 active safety suite, which includes blind-spot monitoring, lane-keep assist and automated emergency braking as well. Not too shabby for just $28k.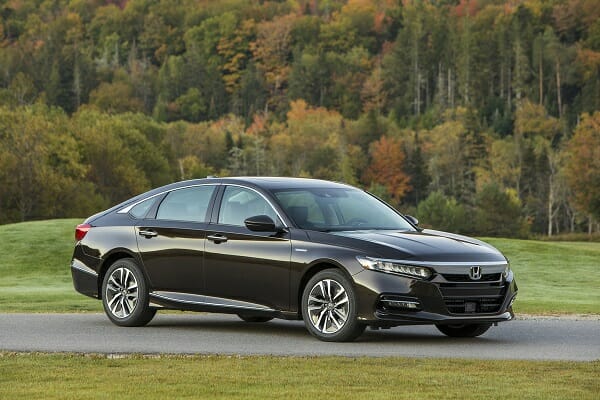 Honda Accord Hybrid (48 mpg)
The Accord Hybrid continues to be a customer favorite. It provides a stable ride, quick acceleration and a quiet cabin. We also appreciate the $26k starting price tag.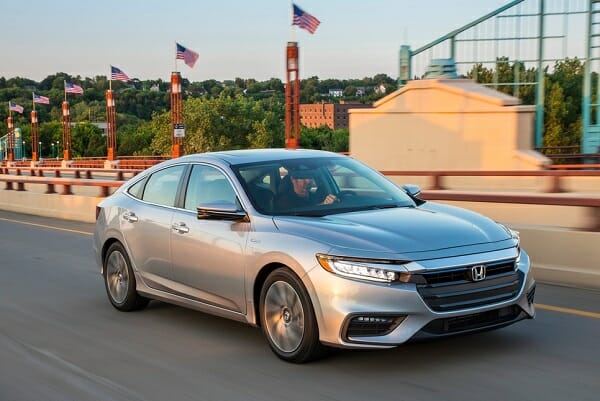 Honda Insight (48-52 mpg)
The Insight is in the third generation and it is basically a Civic sedan with a hybrid powertrain. What's exceptional is that it feels like a premium vehicle, but it only costs $23k.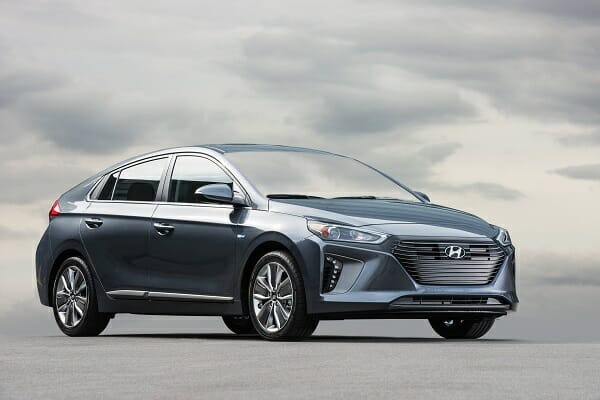 Hyundai Ioniq (55-58 mpg)
What's not to love about the Hyundai Ioniq hybrid? It offers a smooth-shifting automatic transmission and sleek style. It also comes with a $23k price tag like the Insight, making it a budget-friendly option.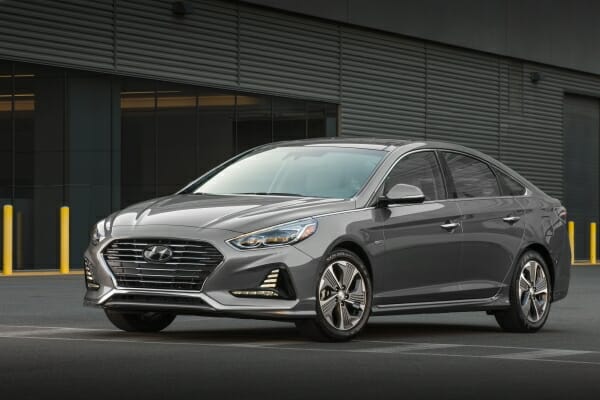 Hyundai Sonata Hybrid (41-41 mpg)
Here's another solid Hyundai to consider, the Sonata Hybrid. This sedan came into 2019 without any changes, but still offers a roomy cabin and potent powertrain. Expect to pay a little more than $26k to get in the base model.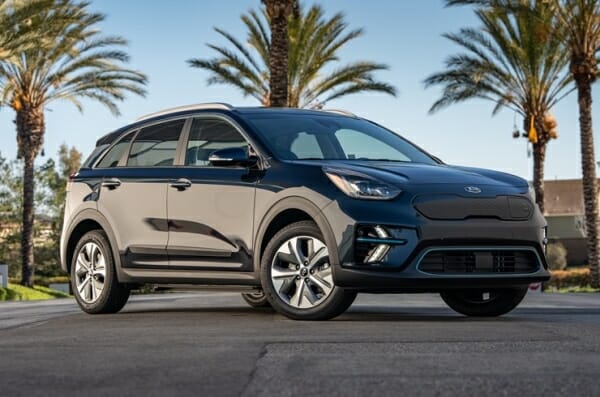 Kia Niro (43-50 mpg)
The Niro hybrid has a compact-wagon style to it and looks a lot like a crossover. Still, it only comes in front-wheel drive but offers lots of cargo space and feature-rich options. Even at $24k, you will be happy with what you get.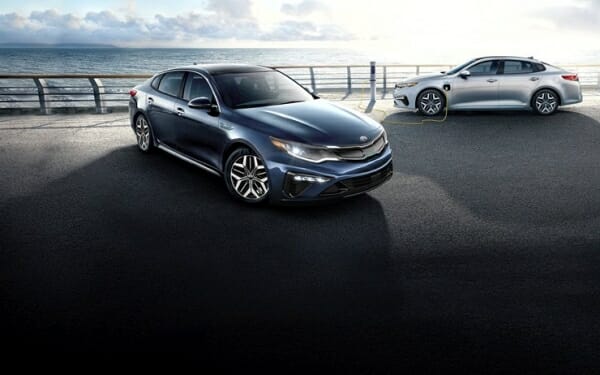 Kia Optima Hybrid (41 mpg)
There were some styling updates to the Optima Hybrid this year and some more standard safety features added. You wouldn't know it was a hybrid model based on how it performs either. This model does start to jump up slightly on the price scale at a $29k starting price.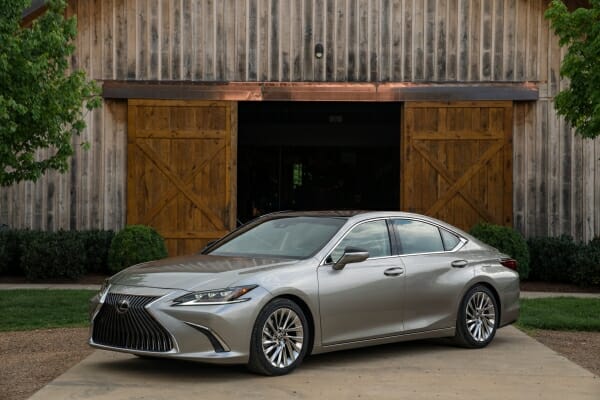 Lexus ES300h (44 mpg)
If you want a luxury hybrid car, but you don't want to break the bank, the ES300h is an excellent option. It starts at $42k and provides a quiet cabin with decent performance.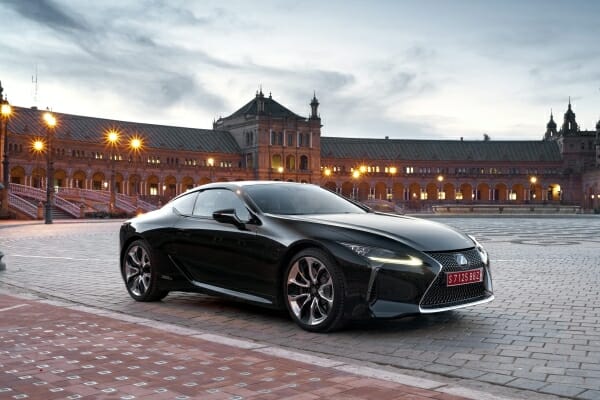 Lexus LC500h (30 mpg)
Check out the V8 powered LC500h from Lexus. It's superior in every way possible, other than the almost $100k price tag that comes with it.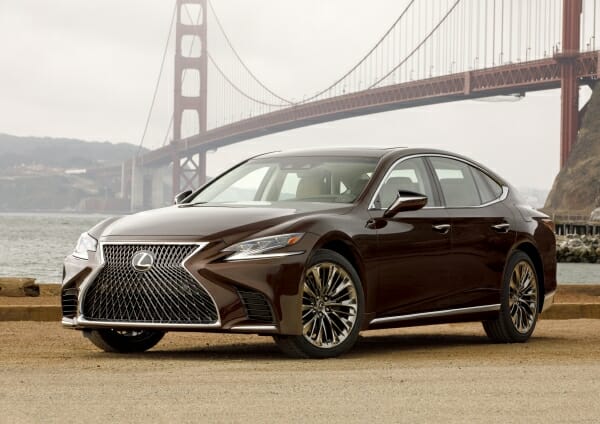 Lexus LS500h (26-28 mpg)
One more Lexus for you to consider is the LS500h. It comes with a V6 paired with two electric motors. Driving the all-wheel-drive model drops the efficiency significantly, almost making it not worth the $80k it costs.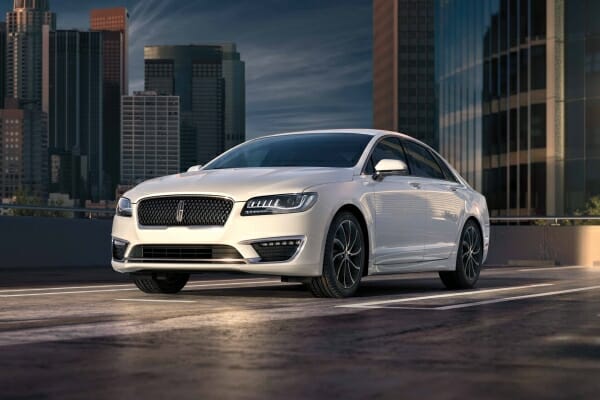 Lincoln MKZ Hybrid (41 mpg)
Don't count Lincoln out of the game too soon. The MKZ Hybrid is the brother to a Fusion. What we like about it the most is that the automaker only charges $37k, which is the same price for the non-hybrid model.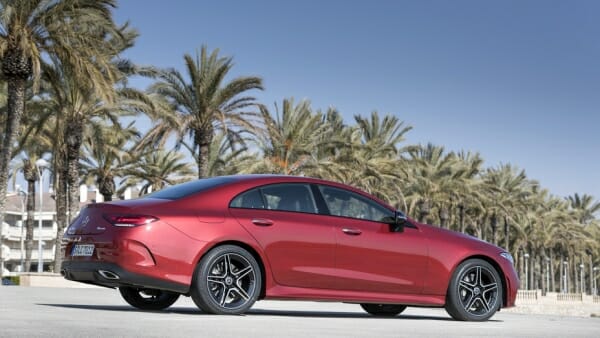 Mercedes-Benz CLS-class (26 mpg)
Check out the CLS450 with the EQ Boost system. It's an electric motor between the transmission and engine. While you will only get 26 mpg with it, you still have to pay the premium $70k price.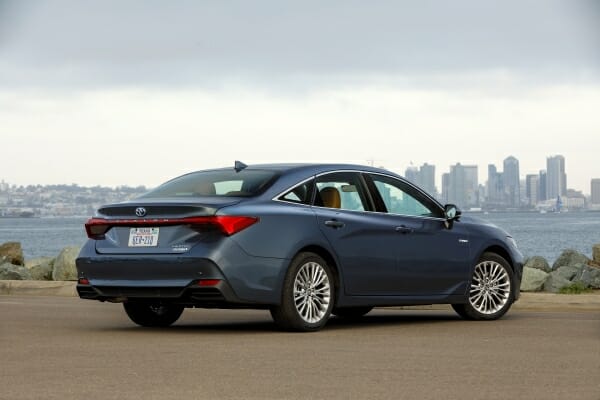 Toyota Avalon Hybrid (43-44 mpg)
The Avalon Hybrid uses the latest platform, just like with the Prius, RAV4 and Camry. We like the well-trimmed cabin and the lower $37k price.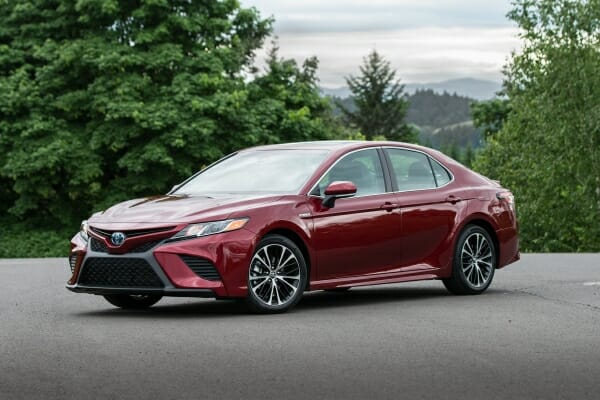 Toyota Camry Hybrid (46-52 mpg)
This mid-size Camry Hybrid is comfortable and spacious while delivering top-notch efficiency. If you want to drive a new model, you will be able to get behind the wheel for less than $30k.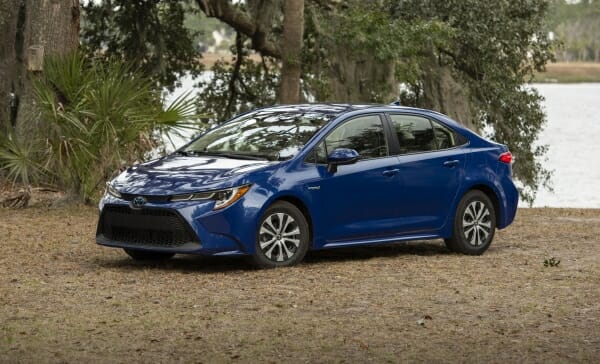 Toyota Corolla Hybrid (52 mpg)
For 2019, Toyota offered the Corolla Hybrid for the first time. While it is similar to the Prius, the Corolla has a conventional feel to it. Of course, the $23k price tag makes this a favorite.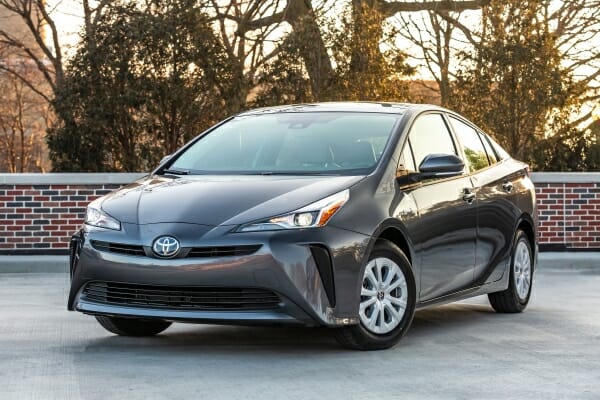 Toyota Prius (50-56 mpg)
The Prius is essentially the original hybrid. In the early 2000s, everyone wanted this Toyota model. Now, it's finally available with all-wheel drive and gets more than 50 mpg. Want a budget-friendly car? This one won't break the bank at just $24k.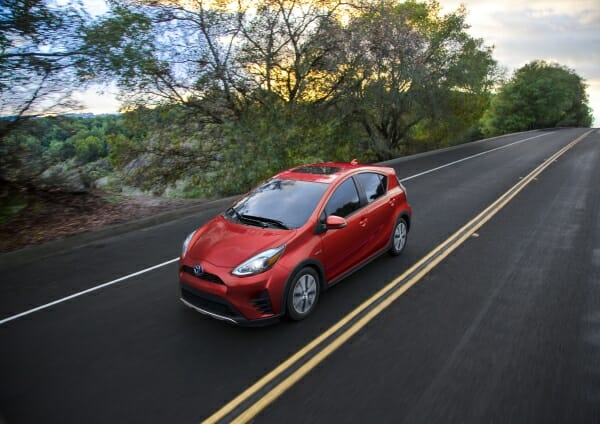 Toyota Prius C (46 mpg)
Finishing out our list of the best hybrid cars is the Prius C. It's a frugal and basic hatchback model. While the interior offers plenty of room, it's not that exceptional in any way, other than the $22k price tag.
What's Your Favorite in the 2019 Hybrid Car Lineup?
Do you see a hybrid car that peaks your interest? We are planning to do another article about the best hybrid crossovers and SUVs, so watch for that coming soon.