It wasn't that long ago we published our 2019 Hybrid Car Lineup and felt it was time to show love to crossovers and SUVs as well. We put together a list of nine 2019 Hybrid SUV & Crossover models you can buy right now.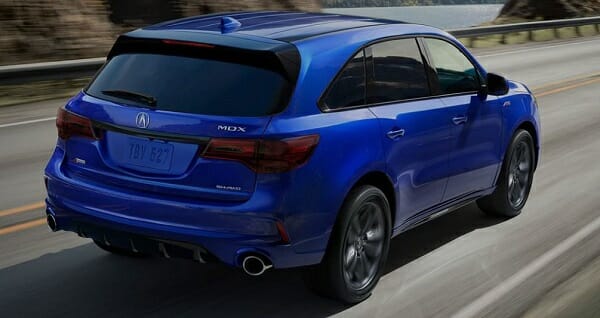 Acura MDX Sport Hybrid (27 mpg)
The MDX Sport Hybrid comes with an electric motor and V6 engine. The electrical component powers the front axle while two other motors drive rear wheels. It's like having an NSX supercar, just backward.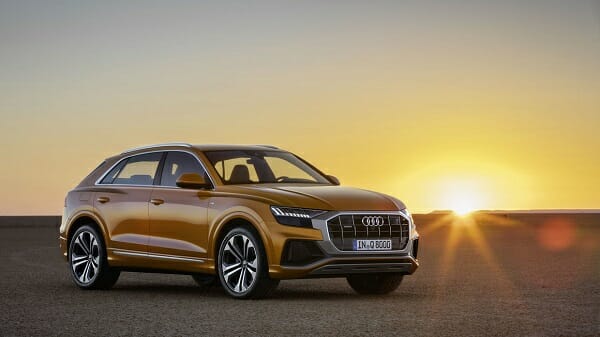 Audi Q8 (19 mpg)
The 2019 Q8 contains a mild hybrid system with the 48-volt electrical setup and motor/generator connected to the engine crankshaft. When the driver accelerates, the turbo V6 receives additional help from the electric motor. Other times, it merely operates as a generator to replenish the battery.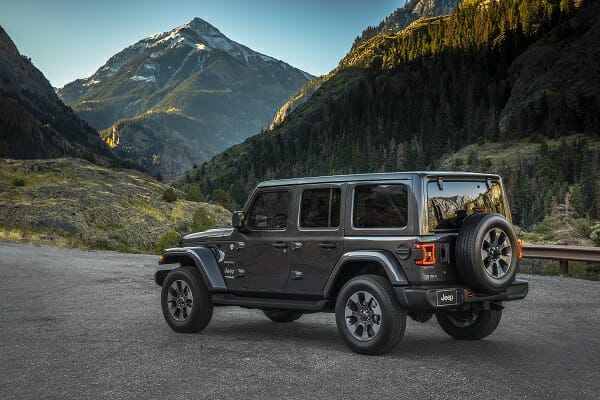 Jeep Wrangler JL eTorque (24 mpg)
Did you know the Wrangler JL had a hybrid powertrain? This mild-hybrid isn't much different from the Q8. It contains an alternator, which keeps everything running and adds some oomph during acceleration. You can only get it combined with the four-cylinder Jeep, not the V6.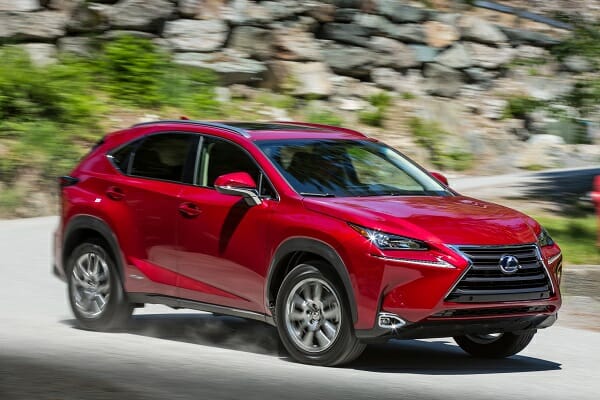 Lexus NX300h (31 mpg)
It's no surprise that Lexus is a leader in hybrid crossovers and SUVs this year. This model is one of the most fuel-efficient in the lineup. We also love the styling and class it offers.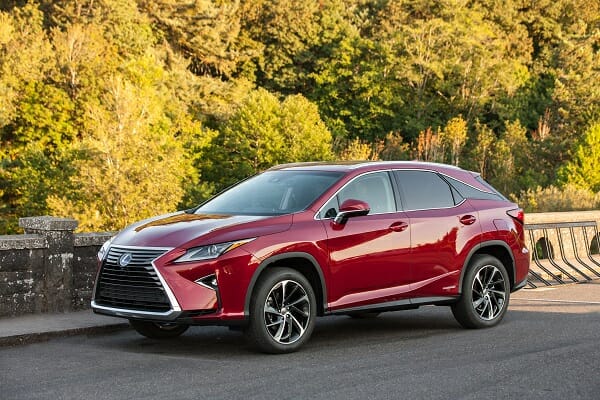 Lexus RX 450h (30 mpg)
This is the smaller version of the RX450hL and it comes with better gas mileage (not by much). It also features a superior suspension and quiet ride.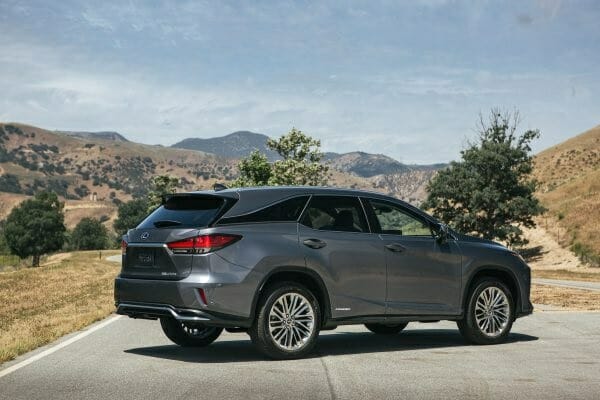 Lexus RX450hL (29 mpg)
This three-row Lexus is a luxury SUV that features every comfort you might want. It's one of the only options if you need extra seats, high class and a hybrid powertrain.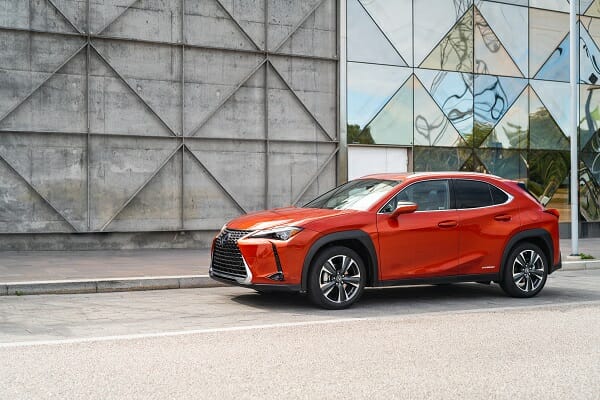 Lexus UX250h (39 mpg)
The last Lexus hybrid in our list is the UX250h. It's a subcompact SUV that provides a comfortable suspension and quick steering. Just watch out for those small rear seats.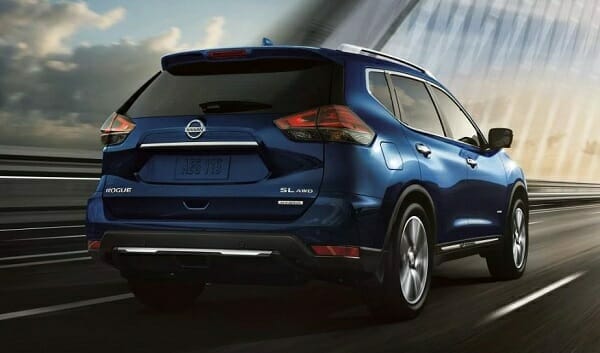 Nissan Rogue Hybrid (33 mpg)
This two-row hybrid has a well-appointed interior and seems just like the gas-powered version. The only difference is the 40hp electric motor paired to the 2.0-liter four-cylinder that pumps out 141 hp. Sadly, the Rogue Hybrid won't return in 2020.

Porsche Cayenne E-Hybrid (25 mpg)
The Cayenne features an electric motor that helps, but the goal is to still operate like a Porsche. This SUV contains 455 horsepower, so expect to pay a pretty penny for it, especially since that's more than the non-hybrid model.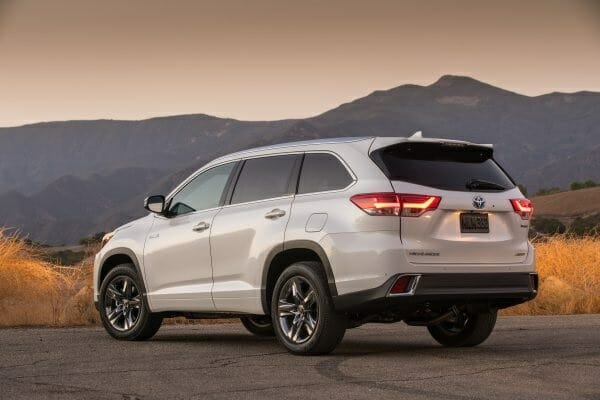 Toyota Highlander Hybrid (29 mpg)
If you want a three-row hybrid SUV, but don't want to splurge on a Lexus, try the Highlander instead. It's going to run more than the gasoline version, but many people think it's worth it.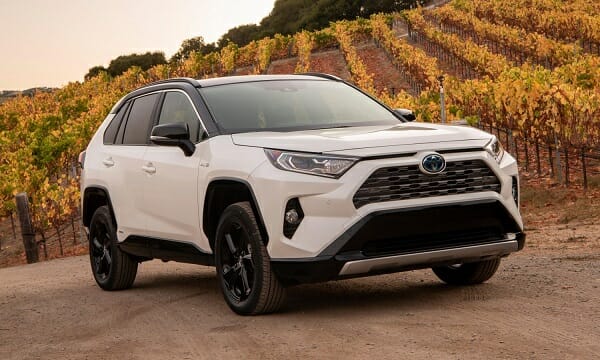 Toyota RAV4 Hybrid (39 mpg)
For the 2019 model year, the RAV4 lineup was redesigned, but they still included the hybrid format. It offers superior performance and exceptional fuel mileage.
Will You Buy a 2019 Hybrid SUV?
What are your thoughts on this 2019 hybrid crossover and SUV list? Would you purchase any of these models or do you prefer the gas models instead?