It's time once again to see what made the 2019 Wards Best Engines list. It's the first time that we see three pickup truck engines on the list alongside four electric powertrains. If you've ever wanted to see diversity, this is the place to do it. The list consists of a V8 muscle car, German turbocharged luxury six-cylinder and turbocharged four-cylinder as well. Let's dive right in.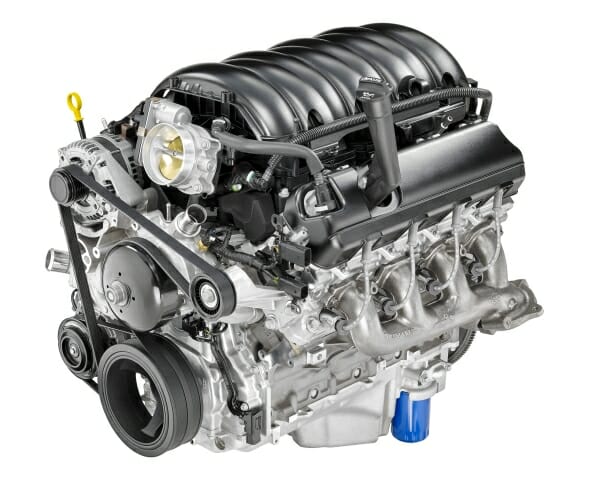 2019 Wards Best Engines Winner List
Here is the list of winners, by alphabetical order based on the brand.
BMW X5 3.0-liter DOHC turbocharged I-6
Chevrolet Silverado 6.2-liter OHV V8 with DFM
Ford Mustang GT/Bullitt 5.0-liter DOHC V8
Ford F-150 3.0-liter DOHC turbodiesel V6
Honda Accord Hybrid 2.0-liter DOHC Atkinson i-VTEC four-cylinder
Hyundai Nexo 120-kW fuel cell/electric propulsion system
Hyundai Kona EV 150-kW propulsion system
Infiniti QX50 2.0-liter DOHC VC-turbo four-cylinder
Lexus UX 250h 2.0-liter DOHC Atkinson four-cylinder
Ram 1500 3.6-liter DOHC Pentastar eTorque V6
Notable Points
While we are impressed with all the motors making the 2019 Wards Best Engines list, there are a few things to point out. First, did you realize that BMW has won 34 of these awards in 25 years? That puts them in a tie with Ford. 28 of their awards were for an inline six-cylinder so it didn't surprise us to see one again this year.
The 2019 Chevy Silverado uses a small block 6.2-liter with Dynamic Fuel Management to create the most advanced cylinder-deactivation technology to date.
As far as Ford goes, their 460 horsepower powerplant is something to get excited about. They are on the list twice this year with the F-150 diesel V6 engine. This light-duty engine offers superior fuel economy while allowing for towing of heavy loads.
Next, we have the Honda Accord Hybrid which achieves 40 mpg in test drives. Then, there's the Hyundai Nexo with its 380-mile range fuel-cell engine. They also made the list with the Kona Electric CUV with 291 pound-feet of torque.
Don't underestimate the QX50 with its variable-compression motor. It features a patented multi-link device located between the crankshaft and connecting rods. This turbocharged engine shortens the piston stroke length which modifies the compression ratio down to 8.0:1 from 14.0:1.
Then, we have Toyota who has earned six awards from Wards for their hybrid engines. That's more than any of the other manufacturers, so it's no surprise we see the Lexus UX 250h crossover on the list. It's efficient and a blast to drive.
Finally, we come to the Pentastar V6 from FCA. It's been around for almost a decade, but the updated version made its way into the Ram 1500. It uses the new eTorque 48V mild-hybrid system to maximize fuel economy and impressive efficiency.
Final Thoughts
Which of these engines are you most excited about? We would love to hear about it.