Up until recently, the Cadillac brand focused heavily on coupes and sedans. Now, with the recent surge of SUV popularity, the luxury automaker needed to step up its game. First, the company launched the Escalade, followed by a compact XT4. Then, we saw the three-row XT6. However, Cadillac's best-selling SUV has been the XT5, which receives a nice upgrade for 2020. Let's take a first look at the 2020 Cadillac XT5 and see what this compact SUV has to offer.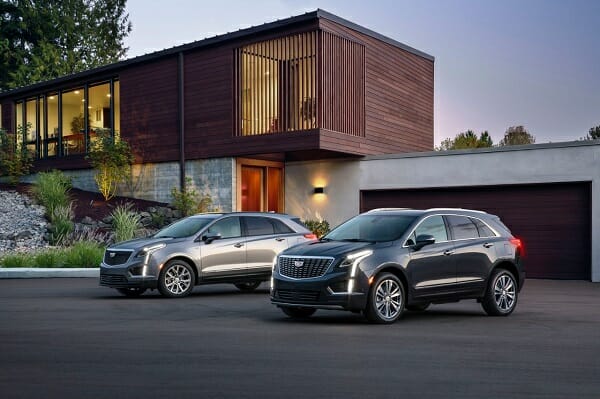 2020 Cadillac XT5
Typically we see some style mods and a handful of feature upgrades with a refresh, but not with the XT5. The automaker plans to do much more than expected. To start, visual enhancements include an updated grille and larger wheels. Inside the cabin, there are more colors to choose from, further increasing the customizability.
We also see a new engine option for the 2020 model year, a 2.0-liter turbocharged four-cylinder pumping out 237 horsepower. This is the same engine on a 2020 Blazer. It's also available with the 3.6-liter V6 that outputs 310 horsepower. Both of these pair to a nine-speed automatic transmission.
For the new model year, expect a base price of $45,090. There are also options to add all-wheel drive, a new transmission and upgraded suspension system. We also anticipate some new tech features which include the latest infotainment system, LED headlamps, lane departure warning, front auto-braking, lane-keeping assist plus blind-spot detection.
New Cadillac Lineup
Among the future Cadillac lineup, we also expect to see the XT4 with a base price of $35,695 and the XT6 starting at $52,695. There's no doubt that the XT5 will remain the company's bestselling model, possibly even competing with the Audi Q5 or the Acura RDX.
Let us know your thoughts on the latest updates to the new Cadillac SUV. Is this a vehicle you could see yourself driving?