We got the Chevy Blazer back this past year with two engine options. But that wasn't enough; GM decided to add another powerplant to the lineup. With the 2020 Chevrolet Blazer engine options, you might just be convinced to purchase this midsize crossover utility vehicle.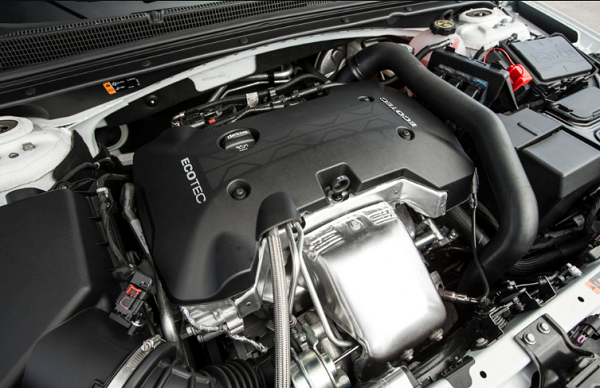 New 2020 Chevrolet Blazer Engine Options
The turbocharged 2.0L four-cylinder LSY includes dual overhead camshafts with Variable Valve Timing, automatic engine Stop/Start and Spark Ignited Direct Injection. Output on this engine is 230 horsepower plus it produces 258 lb-ft of torque.
This LSY engine is also available on other GM models including the 2020 Cadillac XT5, 2020 GMC Acadia and the 2020 Cadillac ST4. As far as the Blazer is concerned, this engine is standard with the 2LT and 3LT mid-range trims. Of course, you can choose to upgrade them to the 3.6-liter naturally-aspirated V6 LGX instead.
The remainder of the lineup comes standard with a 2.5-liter four-cylinder LCV or the 3.6-liter LGX. Both of these have a DOHC configuration with VVT, automatic engine Stop/Start and SIDI. The LCV features an output of 193 horsepower plus 188 lb-ft of torque. The LGX, on the other hand, pumps out 308 horsepower with 270 lb-ft of torque.
All three engine options come paired to a brand-new nine-speed automatic transmission.
2020 Chevy Lineup
We've been talking a lot about the upcoming Chevy lineup. You can see details of the 2020 Chevrolet Trailblazer as well as the 2020 Chevrolet Silverado HD. We plan to continue reporting on what the American automaker is releasing for the upcoming year.
In future news, you might want to know that the Chevrolet Camaro might end production soon. While this is sad news to Chevy enthusiasts everywhere, the company has a lot of innovative things in the works.
What most excited you about the Blazer or other upcoming models? We would love to hear your thoughts.