What is a frunk, you might ask? It is the trunk space that is located at the front of the car. It is seen with many electric cars, but also mid-engine sports cars. However, the 2020 Chevrolet Corvette is facing some trouble with this small space. It turns out that there is a new Corvette recall related to the frunk.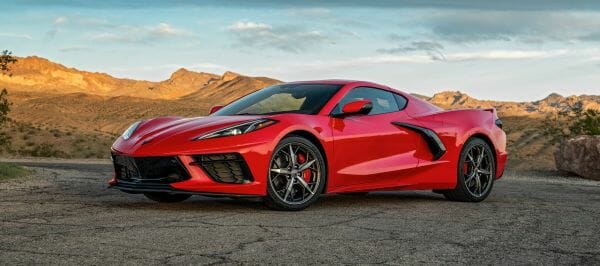 2020 Chevrolet Corvette Recall
The 2020 Corvette has just been recalled because of a malfunction occurring with the emergency hood release. Because the Corvette is a mid-engine vehicle, there is a front trunk space. This area is large enough to fit a small adult or child, not that it's recommended. To counteract any potential problems, the car comes with a glow-in-the-dark emergency release button, which is also a requirement by law.
The Chevy sports car feature goes into a sleep mode after ten minutes. When this happens, the button can't be woken up, making it completely inoperable. So, what causes this to occur. It turns out the malfunction comes from the Body Control Module software, thereby requiring an update.
Thankfully, this recall can be fixed with an over-the-air update because the Corvette has a sophisticated electrical architecture. If customers prefer, they can still drive to the dealership to have it repaired.
While we don't know yet how many cars are affected, it is known that Chevy sold about 6,000 Corvettes in the first half of 2020. However, many of those still had the front-engine design, so this wouldn't be an issue.
Does the Corvette Still Impress?
It's likely that this recall won't change the way enthusiasts look at the new Corvette. Whether it is for the performance or the advanced Driver Mode Selector, people will still want to own this Chevy sports car. Still, we would love to hear your thoughts about the "frunk" recall. Let us know how this affects your view of the Corvette.