Doesn't everyone love rumors? This year is going to be the best year for people who love Dodge.
The very anticipated 2020 Dodge Barracuda is assumed to become the next leading muscle car out there. Car enthusiasts have been talking about what's to be expected with the new model while people around the globe are wondering which will function best at the track: the SRT Challenger or the Plymouth. Let's take a closer look at what we currently know about the new Barracuda.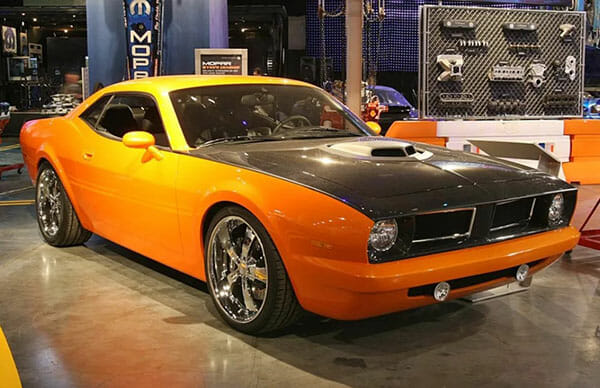 Dodge Barracuda Set to Replace Viper
The Dodge Viper was a fantastic brand for everyone, however, it stopped production in 2017. According to people on the inside, the Conner Avenue plant is set to be restructured so that they can use it to produce the Dodge Barracuda.
Powerful Engine
The brand new 2020 Barracuda will be available with a 6.2L or 6.4L engine that will come with a larger bore of about 105.4mm for a much longer stroke. With the correct fuel, the Barracuda should push out 800 horsepower. The new Dodge Barracuda will also see a top speed of 203 mph; that's close to what the Viper achieved.
Projected Release Date
Were not even sure that there is going to be a Dodge Barracuda. It is important to remember that everyone talked about the Barracuda in 2007 and said it will come out in 2009. Then after that, we heard in 2012 that it was expected in 2014.
So now they said it will be out for 2020 but can we trust them? The Barracuda hopes to compete with the Ford GT and the Chevy Camaro. This time around, there are some leaked photos which is promising.
Starting Price
How much do you think the Dodge Barracuda will cost? We expect it to be affordable. The starting price should be about $26,000 which can be compared to the Challenger. The base model on the Barracuda competes with the Mustang and Camaro and will sell for $26,600 to $26,750. But, if you want the top of the line model you're looking at $70,000.
Interior Features
The new Barracuda will come with a redesigned body. It has updated streamline curves and will be wider. A lot of time and money has gone into the design of the interior, unlike any other muscle car. The Barracuda will have a lot of components and features you wouldn't expect.
The engineers included lots of different aspects like safety, luxury and an improvement in ride quality. These features update the comfort of the driver when cruising at higher speeds. We don't know if a newer infotainment system comes inside the cabin yet.
Do You Want a 2020 Dodge Barracuda?
Do you think the Barracuda is worth owning? We have to wait and see if this is just another rumor or the real thing.