The biggest Ford SUV has been completely redesigned for the 2018 model year after being on the same platform for over ten years. This spacious SUV didn't have any considerable adjustments in 2019, so it is safe to assume it will be unchanged in 2020. With that said, let's take a look at what to expect from the 2020 Ford Expedition.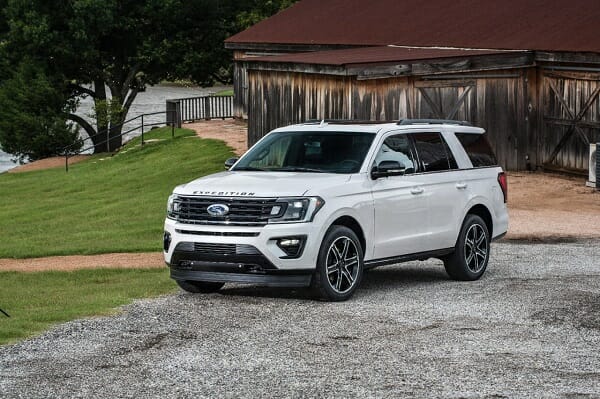 2020 Ford Expedition Specs
This fourth-generation Ford SUV will be available in 2 separate sizes. The Expedition wheelbase measures 122.5″, while the Expedition MAX has a wheelbase size of 131.6″. Both are massive, dense and roomy plus share all of the trim levels and drivetrain configurations among them. 
The normal wheelbase Expedition has a starting price of $52,000 and the large wheelbase Expedition Max starts at about $55,000 with the base trim. The platinum models cost about $73,000 to $ 76,000. This body-on-frame SUV from Ford is more costly than GM competitors. However, it is well worth the purchase if you need an SUV as a people hauler. It's also good to carry lots of cargo at the same time.
Every Expedition SUV comes with the 3.5L Ecoboost V6 engine despite the wheelbase size and trim level. This motor produces 375 horsepower and puts out 470 lb-ft of torque with most of the trim levels. The top of the line Platinum model offers 10 more lb-ft of torque and 25 more horsepower, giving it 480 lb-ft of torque with 400 horsepower.
Furthermore, every fourth-gen Expedition comes with a 10-speed automatic. Drivers chose whether it is a four-wheel or rear wheel drive model. The Expedition 4 wheel drive system comes from BorgWarner Inc. It features 4 unique selectable modes including a rear wheel drive simulator and a transfer case with two-speeds.
Remember that no measure of high tech elements can improve the fact that Expedition runs like the huge SUV it is. Customers who like this wouldn't assume anything else.
What Do You Think?
Among other 2020 updates, we've also discussed the 2020 Ford Transit Van and the 2020 Ford Explorer. Do any of the new Ford models interest you? Let us know.