As Ford continues to focus more heavily on creating trucks and SUVs, they've decided to give us an updated version of the long-standing Explorer model. They just unveiled their all-new 2020 Ford Explorer which is the first significant update in eight years.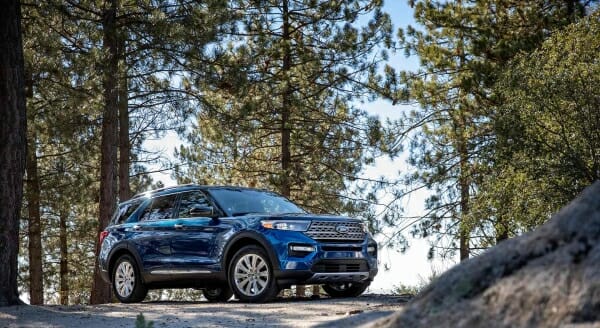 2020 Ford Explorer Coming Soon
The 2020 Explorer comes with a complete redesign and lots of special features. That includes some creature comforts and new technology including the Ford Co-Pilot 360. This system provides driver assistance technology that helps you avoid a collision.
On top of that, the 2020 Ford Explorer increased its towing capacity by 66% all while becoming more fuel efficient and lighter. This new version will go on sale over the summer and starts at $33,000. That's slightly more than the 2019 Chevy Blazer, but well worth the additional cost.
Competition Gets Stronger
What you need to keep in mind is that the competition among midsize SUVs is only getting stronger. There were 21 models available in the United States last year, but that number should be closer to 30 by the time we reach 2022.
Last year, Ford sold over 261,000 Explorers. That's quite an impressive amount considering that the automaker hasn't given it any major updates in so many years. Considering they were a leader before the update, it should be interesting to see what happens to their sales after the makeover.
Of course, the midsize SUV market isn't going away anytime soon. Last year, it made up 14% of car sales and it's only set to rise from there. That means the 2020 Ford Explorer is coming into a ripe arena where customers can't wait to get their hands on new models.
Since Ford is now relying on their SUVs and trucks to carry them, they need this win. Ford, among other car companies, is currently investing billions of dollars into future technologies. They need this venture to pay off for them.