In Texas, at the 51st annual San Antonio Auto & Truck Show, the Green Car Journal awarded the Ram 1500 as the 2020 Green Truck of the Year. Continue reading to find out what makes it environmentally friendly.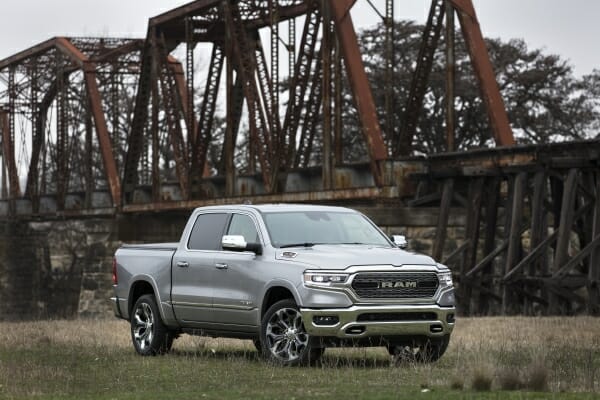 Ram 1500 Deserves 2020 Green Truck Award
The Ram has a brand-new 3.0-liter V-6 EcoDiesel with 480 lb-ft of torque and can tow up to 12,560 pounds. Furthermore, the average diesel truck can't achieve a fuel range like the 2020 Ram 1500. It sees a driving range of over 1,000 miles. To accomplish this, Ram paired the truck with a 33-gallon fuel tank.
The Ram 1500 for 2020 achieves 32 highway MPG. Having fuel efficiency that high is good for the environment because there is a reduction in carbon emissions. Therefore, no truck is better for the Green Award then the 2020 Ram. It also offers other fuel-efficient choices such as the eTorque mild-hybrid V-8 HEMI and the V-6 Pentastar.
Ram is honored to have received the Green Award out of five finalists. Green Car Journal chose the truck by looking at environmental factors, along with safety features, style and capability.
FCA changed a few things for 2020 on this truck. The company increased torque and improved the fuel economy, plus there is less vibration and noise. This pickup is aimed at pleasing Ram owners. Above all, horsepower was increased by 8% and torque was raised 14% over the 2019 model. The Ram EcoDiesel is now available with all configurations and models; this includes the Ram Rebel.
What Do You Think of the 2020 Ram 1500
Do you think the Ram 1500 deserved the Green Truck of the Year Award, or would you have prefered a different pickup? Would you buy this new truck? Let us know in the comments below.
In conclusion, if you want to learn more about the Ram truck options, make sure you check out the Ram 1500 Night Edition available for 2020.