Hyundai just released photos of their new 2020 Sonata last week. Dare we say, we actually like it? It looks more like a luxury Genesis instead of a boring sedan. The body design is sharp-looking, longer, wider and lower than before. Let's take a first look at the 2020 Hyundai Sonata.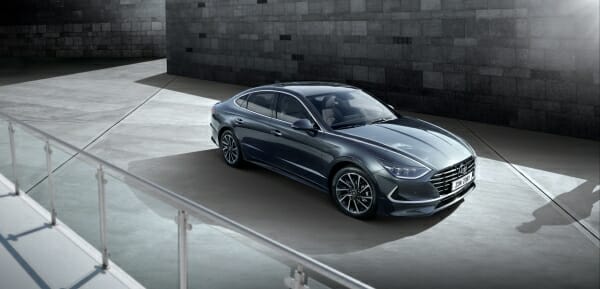 Features of the 2020 Hyundai Sonata
One of the first things you notice when you look at the all-new Sonata is the daytime running lights. They have a fresh, new look and style, making them quite distinct.
In addition, the Sonata sits about 30 mm lower than before and is 25 mm wider. This gives it a sportier feel on the road and helps it to appeal to a new audience. While other automakers are ditching their sedans, it's nice to see a company still putting forth some effort in perfecting one.
We don't know what powertrain the 2020 Hyundai Sonata has, but we expect a four-cylinder engine. It's also possible to see something electrified. More will be revealed when Hyundai unveils the Sonata during the New York International Auto Show this April.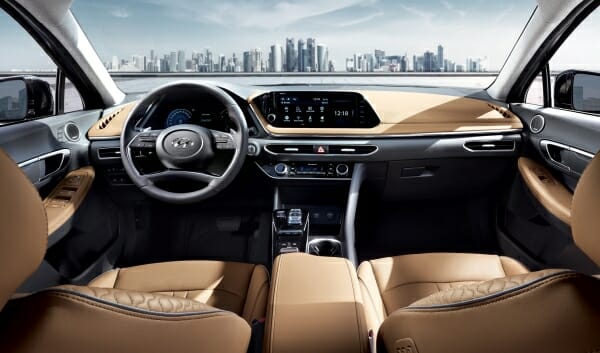 We also know the eighth-generation Sonata features an updated steering wheel design and elegant dashboard sweep. Pictures released from the company also revealed a large infotainment screen, digital gauge cluster and push-button-style shifter.
Hyundai Sales
This midsize sedan continues to be one of the top sellers for Hyundai. That doesn't make it immune to the decline in car sales. In fact, in 2018, sales of the Hyundai Sonata fell 20%.
As far as the segment goes, it falls in sixth place. Top spots are held by Toyota Camry, Honda Accord, Nissan Altima, Ford Fusion and Chevy Malibu.
Other new Hyundai models worth checking out include the 2019 Hyundai Kona Electric, 2020 Hyundai Palisade and the 2019 Hyundai Veloster N. What model are you most excited about?