Let the fun begin! The 2019 Detroit Auto Show opens today with some very unique vehicles worth talking about. One of the cars making an impression right out of the gate is the 2020 Lexus RC F. It first debuted in 2015 and immediately won enthusiasts with its incredible sounding engine. What it lacked, however, was a missing sporty chassis.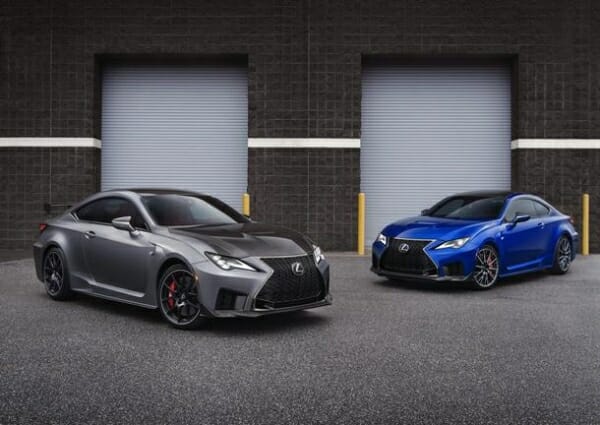 2020 Lexus RC F and Track Edition
Looking to the opening of the 2019 Detroit Auto Show and Lexus is one of the automaker's that really listened to criticism. Not only are they releasing a refreshed RC F model but they are also debuting a limited Track Edition.
Under the hood, you still have the naturally aspirated 5.0 V8 engine, but now it pumps out 472 horsepower plus 395 pound-feet of torque. As far as the RC F Track Edition is concerned, it went on a diet. The lack of 176 pounds from the weight helps the car remain agile. Then, this combines with the additional 58 pounds of downforce from the new rear spoiler and you receive quite the combination.
The best part about the Track Edition might just be the Brembo-sourced carbon ceramic brakes. They pair with the 19-inch lightweight forged wheels for an optimal look and performance. Overall, the Track Edition hits 60 mph in less than four seconds.
Want to Get Behind the Wheel?
Surely, enthusiasts will want to get their hands on this sport-focused 2020 Lexus RC F and Track Edition. It will be available to you sometime in the second quarter. We don't know pricing yet but have heard you can choose from two colors: Matte Nebula Gray and Ultra White. We also know that standard features include red leather interior paired with red carbon-fiber accents.
If you want all the latest news from the 2019 Detroit Auto Show, you'll want to stay posted to Car Blog Writers for more!