One of the bestselling midsize luxury crossover vehicles has been the Mercedes-Benz GLE, but that doesn't mean that there's no some room for improvement. In 2016, it received an update and name change, but the current model has been around since back in 2011. To keep up with the competition, it was time for something drastic. That's precisely what they did when they created the 2020 Mercedes-Benz GLE Crossover.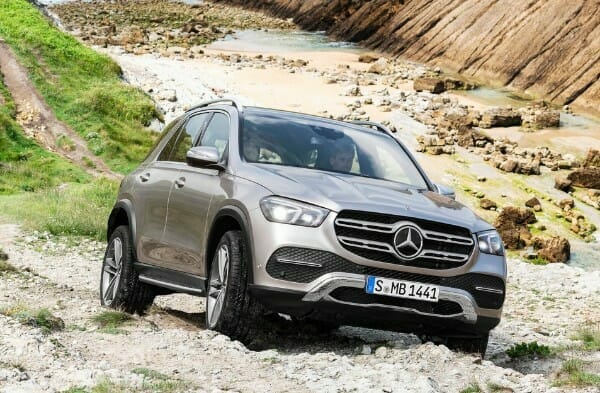 Exterior Appearance of the 2020 Mercedes-Benz GLE Crossover
On the exterior, you aren't going to find a lot different. The company took out all sharp corners to keep the design pure. It isn't the prettiest thing we've seen, but also not horrendous.
The 2020 Mercedes-Benz GLE Crossover does grow in size. The wheelbase extends 3.1-inches longer than the current model. This adds an extra 2.7-inches of legroom for the second row; making it easier for adults to ride in comfort.
What's great about this design is that there's now room for the optional third row. Families who need room for seven will be thrilled at this new addition. Keep in mind that the back seat is cramped, as with many midsize crossovers, but it's ideal for children.
Deeper Look Inside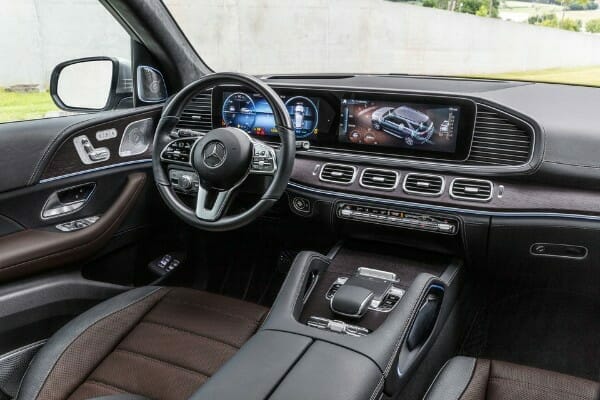 A quick glance at the updated interior reveals some significant changes. The center console is removed and a new dual-screen display is added. Even though there are some clear upgrades and changes, it's still clear to everyone that you're sitting inside a luxurious Mercedes.
Mercedes GLE Specifications
When it launches, there will be two engine options. The GLE 350 comes equipped with a 2.0-liter turbo-four that produces 255 hp plus 273 lb-ft of torque. On the other hand, the GLE 450 comes with a 3.0-liter turbocharged inline-six and 48-volt mild-hybrid system that outputs 362 hp with 369 lb-ft of torque.
Either option comes with a nine-speed automatic transmission. There's also the option to add on their automatic road-scanning active suspension. This 48-volt platform controls each wheel independently and manages the dampening of all four corners with ease. There's even a hydraulic system that lowers and raises based on current road conditions. This reduces the chance of body roll while improving the ride quality and maximizing the overall passenger comfort.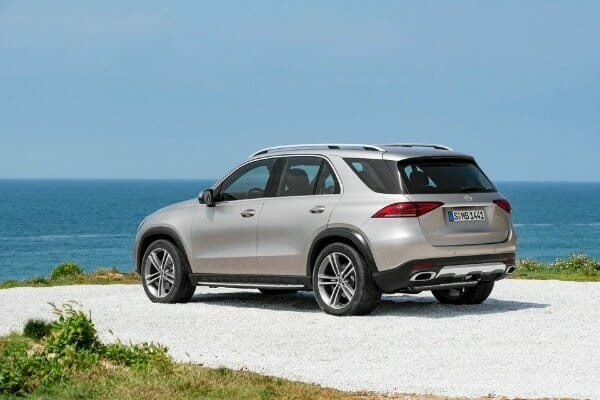 You'll also have the option to use the variable all-wheel-drive system. It utilizes a transfer case and multidisc clutch so it splits the torque between the vehicle's front and rear axles when needed. This system combined with the hydraulic suspension allows this crossover to offer spectacular off-roading capability and superior cornering despite its size.
There's no lack of safety equipment either. From the automatic emergency braking to the lane keep assist, you'll have access to all the latest features. There's even an improved adaptive cruise control system that anticipates the need to slow down.
Want to Get Into the 2020 Mercedes GLE Crossover
Unfortunately, we don't have release dates yet or pricing information. We should see some more info when its revealed in October at the Paris Motor Show. We'll be sure to check back in with you then to give you the latest scoop.