The new 2020 Subaru WRX is packed with updates. The performance should be much better, as should the safety modifications.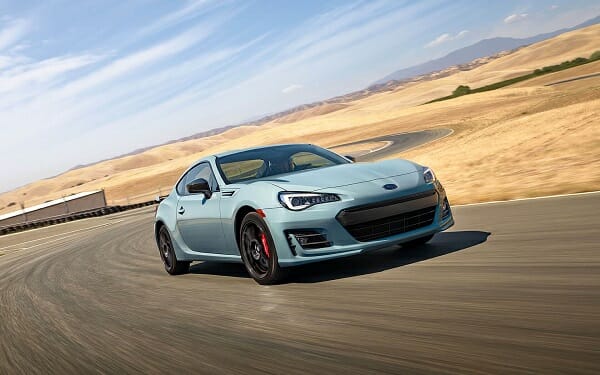 2020 Subaru WRX
The 2020 WRX will come standard with the EyeSight safety suite of features. EyeSight Driver Assist Technology has a comprehensive set of safety features. It monitors traffic movement, optimizes cruise control and lets drivers know if they drift out of their lane. The Pre-Collision braking system installed for 2020 will force the car to apply full emergency braking to minimize front impacts.
The price increases slightly in the new Subaru, up $315 from last year's model. The MSRP is expected to be $28,395. It will come standard with a six-speed manual transmission. Upgrades available include CVT, Brembo brakes and Recaro eight-way power-adjustable sport seats.
WRX Options
The only available engine option for the new WRX is a 268-hp 2.0L turbo-four.
Inside a six-inch touchscreen comes standard. It will now feature Apple CarPlay and Android Auto. The Premium trim of the WRX upgrades the infotainment screen to seven inches and smartphone integration.
Subaru is also offering a limited edition of the WRX, The BRZ "Series.Gray," with several new enhancements. It has a Cool Gray Khaki exterior with Crystal Black Silica badges and folding exterior mirrors. This new edition will add an extra $3100 to the price of the WRX.
There will be a wide variety among the different trims of the 2020 WRX. In the WRX Premium trim, the price will be around $30,080. That extra cost will get you features that the base trim does not have. These will include LED steering-responsive headlights and 10-way power driver seats. The Premium package with CVT transmission will ratchet the price up to $34,580.
The Subaru WRX looks like a solid addition to next year's lineup. If you are a fan of the Outback instead, make sure you check out the 2020 Subaru Outback First Look.