We first told you about the Toyota Supra back in January and we've been waiting since for more information. Now, it turns out the 2020 Supra finally made it to dealerships across the United States.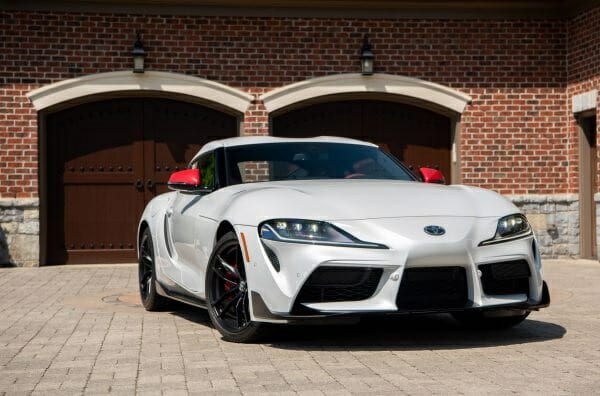 First Toyota Supra Models
The first 1500 Supra models sold to customers are Launch Edition. It's located at the top of the lineup and features a starting price of $56,180. Furthermore, the special touches include red mirror caps, red interior and black wheels.
The very first Supra auctioned off in January for an astounding $2.1 million. This benefitted the Bob Woodruff Foundation and the American Heart Association.
Some lower-end trims are also available. Customers have the 3.0 or 3.0 Premium trim available. The 3.0 model starts at $50,920 and comes with some standard features including dual-zone automatic climate control, keyless entry, lane-departure warning and automated emergency braking.
On the 3.0 Premium, you have a starting price of $54,920. This includes a larger touchscreen, heated leather seats, head-up display and upgraded stereo system. Both of these packages offer a Driver Assist option that provides for parking sensors, rear cross-traffic alert, blind-spot monitoring and adaptive cruise control.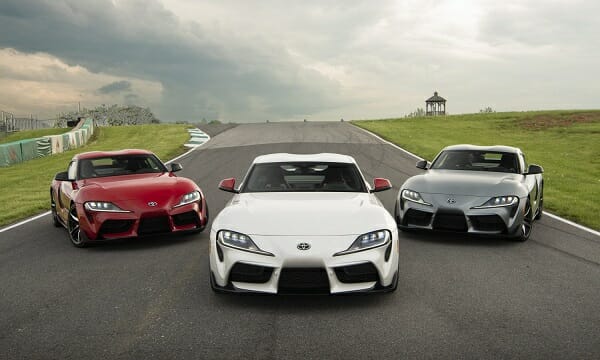 Supra Specs
As reported in January, this new Toyota features a 335-horsepower engine, made from BMW. It's paired to an eight-speed paddle-shift automatic transmission. This car hits 60 mph in just 4.1 seconds with a top speed of 155 mph. However, you can't expect the same performance as with a BMW Z4. On the other hand, the price is lower so there isn't much to complain about.
We look forward to hearing the thoughts of new owners after driving this sports car for a while. Hopefully, it's everything we've expected and more.
Let us know your thoughts on Toyota's latest model. Is it something you've been waiting to drive, or do you think it's just a bunch of hype?
Check out other new Toyota models. We reviewed the 2020 Toyota Tacoma TRD and 2020 Toyota Prius Prime.