The Chicago Auto Show begins in a week and the hype is ramping up already. One of the highlights of the show is the 2020 Toyota Tacoma. The Japanese automaker plans to debut it in Chicago this year.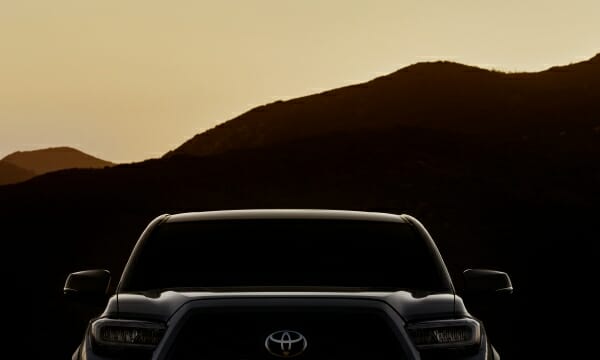 2020 Toyota Tacoma Holds its Ground
The newest version of this top-selling small pickup is poised to hold its ground against the Ford Ranger. General Motors continues to grow in popularity with their new Ranger and Toyota wants to get in the fight.
From what we can see so far, it's difficult to tell exactly what to expect. The image that Toyota released only shows the new Tacoma from part of the grille and above. What we can see is that the new Toyota truck has a different roof plus a varied headlight design compared to the current model.
While the truck first made it's way into production back in 2005, the last redesign to the Tacoma occurred in 2016. Since then, there have been numerous redesigns and has always offered trucks that the consumer enjoyed.
Toyota Tacoma Sales
Last year, Toyota invested $150 million to increase their production. Then, they sold 245,659 Tacoma trucks. This was its best year since its release and an astounding increase of 24 percent over 2017. The Chevrolet Colorado came in second place but was nowhere close by number. In fact, Chevy only sold 132,842 units. While this was a 19.3 percent increase for the company over 2017, it wasn't enough to come close to the Tacoma. This just proves how strong the demand is for the Toyota Tacoma and part of the reason it continues to top the highest resale value lists year after year.
In addition, don't forget that the company is planning some redesigns with the 2021 Toyota Tundra. Looks like they plan to invest heavily in their truck lineup.
Of course, we will be updating you with all the latest Chicago Auto Show news. Stay tuned to Car Blog Writers. We plan to have information about all the new models being unveiled and the latest tech that's showcased.