The future of Volkswagen starts in January 2020. They are devoting a tremendous amount of money into new technology through 2024. The car manufacturer is trying to get ahead of the competition by launching 34 models worldwide (this includes electric and hybrid vehicles) for the 2020 Volkswagen lineup. We are not sure how many of these models are going to be released in the US, but here's what we know so far.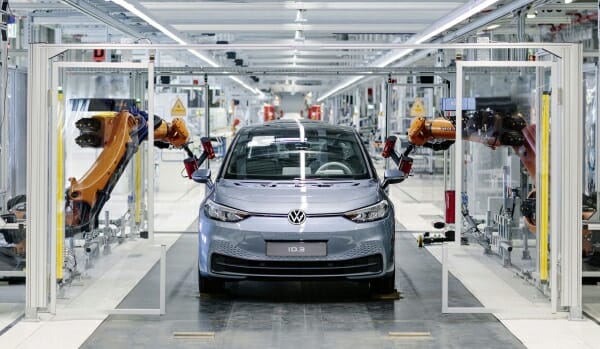 What's New With 2020 Volkswagen Lineup
The German carmaker wants the 2020 lineup to be curated with a unique selection. With that being said, VW is going to release 34 models worldwide, which is huge for any automaker. One of the models will be the 2020 Golf Mark 8.
To prove that they really prepared to develop futuristic technology, the automaker has invested $21,000,000,000 ($21 billion) in tech for the new vehicles with over $12 billion going toward e-mobility automobiles alone.
There will be 12 SUVs, which makes a third of all the models. These new vehicles are not just going to be conventional. Eight of the latest models being sold will be hybrid or electric.
By moving toward electric vehicles, Volkswagen is showing their care for the Paris Agreement (read more on that here). By 2025 the company's vehicle carbon dioxide emissions should have cut in half. They hope to, by 2050, have carbon neutrality. That means that their vehicles will have a zero carbon footprint.
Software on the Rise
In conclusion, the brand has also been trying to build software skills. They revealed that their Car.Software organization will be a separate business in January 2020. As a result, they believe by 2025 that their software production and other services will rise from 10 to 60 percent, maybe even more.
If you want to know more about Volkswagen's new lineup, check out the Volkswagen T-Roc Cabriolet, which is a fan favorite. Of all the vehicles VW plans to release, which one are you most excited about?