If you are a fan of hatchbacks, you will be sad to hear that the 2020 VW Golf R won't exist. Volkswagen decided to pull it off the market for a year before releasing a full redesign in 2021. We personally think that the Mk7 Golf R remains one of the best hatchbacks on the market, so this is disappointing news.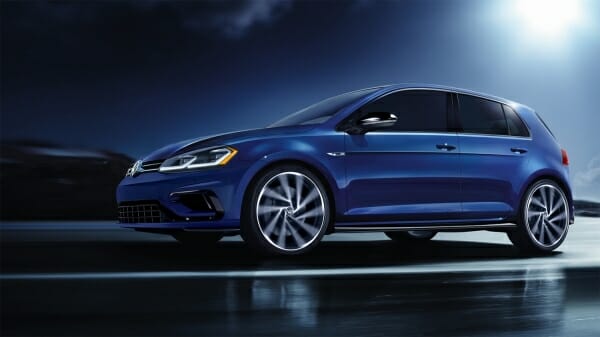 No 2020 VW Golf R for America
Hot hatches just aren't a big seller in the United States, so the business decision seems wise. VW didn't want to invest time and money into a vehicle that won't sell like crazy while they tweak the new design.
For the 2020 model year, the best Golf will be the Value Edition. It will contain heated seats, Wi-Fi, 16-inch alloy wheels and keyless entry. You can also get the e-Golf, which is battery powered. Look for this in the SE and SEL Premium trim. You also have the option to get a Golf GTI S or SE.
We also know that there won't be a SportWagen or Alltrack for the 2020 model year. These are even less popular than the hatchback versions.
SUVs continue to be the biggest desire of the American public. They've become a staple of families and have taken the place of many wagons or minivans. The good news is, we will see the 2021 VW Golf R, which we look forward to. It's going to be the Mk8 Golf and we should see it within the next year. Until then, enthusiasts will have to settle for used models or hold out for a new option.
2020 Volkswagen Lineup
The upcoming 2020 VW lineup does offer a lot to get excited about. Updated models coming out include the Atlas, Arteon, Jetta, Passat and Tiguan. Are you disappointed with the news or do you think that the current lineup offers enough?