The finalists have been announced for the 2020 World Car of the Year. Enthusiasts of the Mazda3, Mazda CX-30 and Kia Telluride are excited to find out who will win on April 8 at the New York International Auto Show.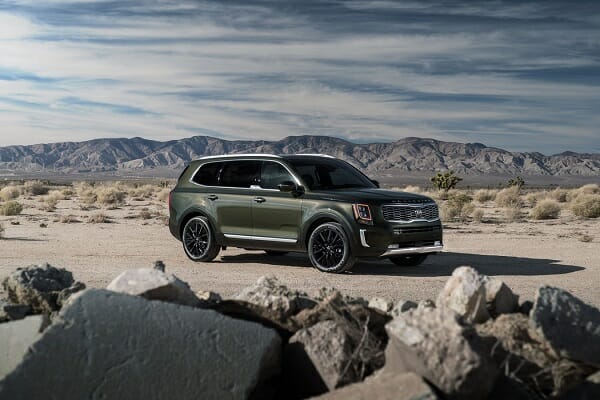 3 Finalists Fight it Out
Right now, the Telluride is holding the title of North American Utility of the Year. It is winning customers and critics hearts with the bargain price and higher levels of refinement. In fact, the base price range for this Telluride is $33,060-$42,960 and Kia can't seem to build enough of these SUVs for the demand.
The Mazda3 boasts about its best-in-class driving dynamics, quality and value with the hatchback and sedan models. Something scarce on compact sedans is all-wheel-drive that can be added, such as this model offers. Plus, this vehicle starts at just $22,445.
On the other hand, people have described the Mazda CX-30 as an SUV coupe variant of Mazda3. These vehicles share the same platform with a 186 horsepower 4-cylinder engine and all-wheel-drive. However, this may split the votes Mazda receives and makes Kia the winner.
Other Awards Up for Grabs
We all know there is more than one award for the taking. Let's take a look at a few of them and their finalists.
World Urban Car
Kia Soul EV
Volkswagen T-Cross
Mini Electric
World Car Design of the Year
Peugeot 208
Mazda3
Porsche Taycan
World Luxury Car
Porsche 911
Mercedes Benz EQC
Porsche Taycan
What Should Be the 2020 World Car of the Year?
Do you think that Kia's vehicle should win because they have already won as the North American Utility of the Year? Maybe you are the proud owner of one of these Mazda's and wish to see your vehicle win. Let us know your thoughts in the comments below.
If you are still undecided on which vehicle to vote for, read how the 2020 Kia Telluride earned the Top-Rated Award from Edmunds.