Cars.com just put out its annual 2021 American-Made Index, with this round making it the 16th year for the rankings. This index determines which brands are the "most American." To determine the scores five factors are in play:
Origin of parts
Assembly location
Origin of transmission
Origin of engines
Manufacturing workforce
The results from this year might just surprise you.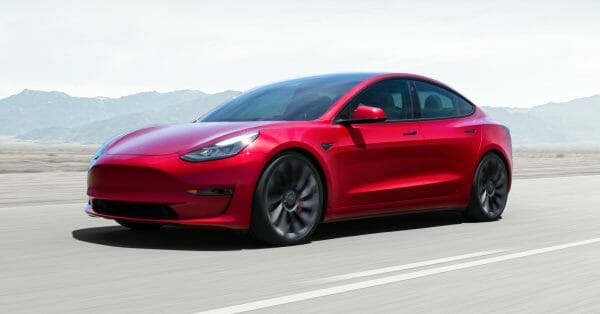 Tesla Overtakes Ford in 2021 American-Made Index
The California-made Tesla Model 3 sedan earned the top spot this year. In fact, this is the first time that Tesla has seen the top of the rankings. In second place is the Ford Mustang, produced in Flat Rock, Michigan. However, the Tesla Model Y SUV was right behind in third spot, sandwiching Ford.
Recently, these two automakers have gotten insanely competitive with one another. As an example of this competition, the new Mustang Mach-E was made to directly compete against Tesla for EV sales. In fact, when it was first launched this year, it cut Tesla's market share by more than 10% in the electric car segment.
Other American-Made Winners
Of course, other winners also need to be mentioned. Some of these were expected and some might not have been as well-known. For example, it's obvious that the Jeep Cherokee and Chevy Corvette were considered American-made vehicles. On the other hand, it might surprise some that Japan-based Honda Ridgeline, Honda Odyssey, Honda Pilot and Honda Passport models fared better than most "American" automakers.
It goes to show that you can't judge a book by its cover. Even the Toyota Tundra beat out the Ford Expedition, Chevy Colorado, GMC Canyon and Jeep Grand Cherokee. So, let me ask you a question – does knowing a company works hard to keep production, employment and parts based in the U.S. affect your purchasing decision? We would love to hear your thoughts. Leave us a comment below.