The 2021 Cadillac Escalade is going into its fifth generation and is the largest luxury SUV that the automaker has ever made. This SUV will be produced for the 2021 model year, the carmaker is giving the Escalade more attention by adding a massive curved OLED display inside the cabin.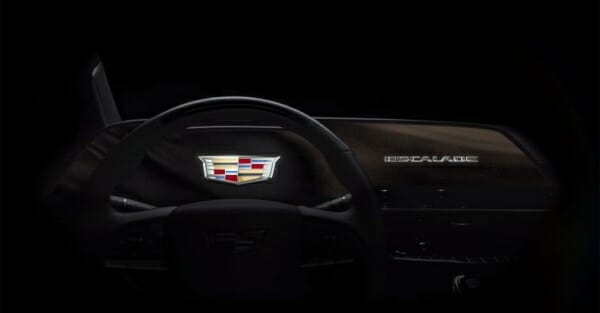 2021 Cadillac Escalade Technology
OLED is short for organic light-emitting diode. These screens are also used in computer monitors, smartphones and TVs. Cadillac says that they are the first car company to use an OLED display and it's huge, 38 inches to be precise.
General Motors likes to use Cadillac as its most future-directed brand. Because of this, it wouldn't surprise us if the screen makes its way to other models.
Besides this screen, other brands are making their displays larger, specifically the higher-end ones. Congrats to Cadillac for getting a 38-inch display in the SUV. However, Byton, another carmaker, placed a 48-inch screen in their SUV, but it is not curved and most likely not OLED.
Cadillac claims that the new display has twice the pixel of a 4K TV. They wanted the best color range ever made. We are not sure if the screen feature is standard or will require an upgrade.
We do know that this model is a best-seller for the brand. The automaker sold close to 30,000 of these SUVs this year, in 2019. People will know more about the 2021 Escalade at the unveiling in Los Angeles during Oscar week on February 4, 2020.
Waiting for the New Escalade?
Are you going to wait for the new Cadillac? If not, you can save some money by purchasing a 2020 or 2019 Escalade. Let us know what you model you like the best in the comments below.
If you want to know more about the new Escalade models coming for 2021, check out the Cadillac Escalade EV.