For the 2021 model year, Cadillac is equipping its Escalade with an enhanced version of Super Cruise. This feature is a semi-autonomous driver system and this will be the first SUV the automaker has added it to. The option is also going to be available on the CT5 and CT4 sedan.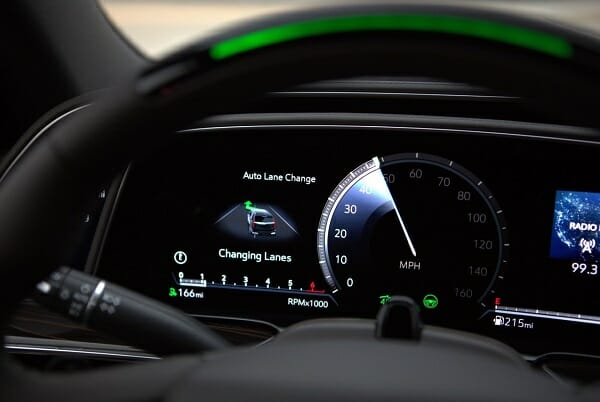 What is Super Cruise?
Super Cruise was first available in the 2017 CT6 sedan. The system can drive a vehicle autonomously in a lane on specific highways. This means the driver doesn't have to put a foot on the pedals or hands on the steering wheel. Cadillac's system uses a camera with facial recognition, so the vehicle will know if the motorist has their eyes open and are looking straight.
The automaker claims over 10,000 CT6s sold with the Super Cruise system. The company also states that the vehicles have racked up more than 5.2 million times with the feature activated.
Cadillac's newest models are going to receive automated lane-changing capability. This feature turns on by merely activating the turn signal. It will then merge your vehicle into traffic when safe to do so, specific requirements are met and it has taken the time to warn other cars. The system will also display a message on the dash to let the driver know that the feature is on.
Some of the newest updates also include more map information, improvements that make it easier for motorists to activate the system, and better software for proper speed control and steering.
New Escalade Debut
You will be able to see the brand-new Cadillac Escalade at the LA Auto Show on February 4. Let us know if you plan to purchase one of these advanced vehicles and tell us what you think of the new enhanced Super Cruise.
If you want even more information on this what this vehicle offers, check out the new 2021 Cadillac Escalade curved OLED screen.