It's nothing new to hear about an auto show being canceled because of coronavirus. In March, we reported on the closure of both the Detroit Auto Show and the New York Auto Show. Now, organizers are looking ahead and have already canceled the 2021 Geneva International Motor Show. While this event isn't set to take place until March 2021, the team decided to shut it down because of the ongoing COVID-19 pandemic.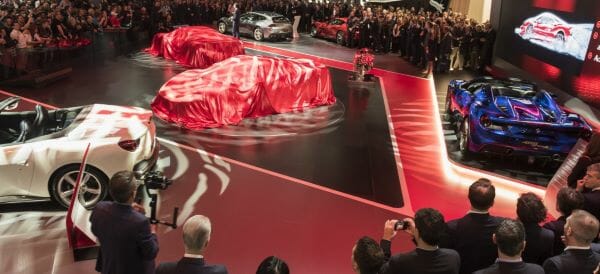 What Happened to the 2021 Geneva International Motor Show?
This same auto show was canceled last year, but the organizers didn't want to wait any longer before making a decision for 2021. Typically, this even can bring in about 600,000 spectators, which appears to be far too many with the concerns of an outbreak looming.
Show organizers took a survey of exhibitors to get their feel for opening. The majority of this survey revealed that most people don't want to return until at least 2022 if it is safe to do so.
What About Other Auto Shows?
We expect that many other events will follow suit. Most smaller automotive venues have been postponed or canceled entirely. However, the 2020 Los Angeles Auto Show is still booked for November at this time.
Because of the cancelations, automakers have to shift the way things operate. It's not feasible for the reveals and press conferences to wait until auto shows return. Instead, many manufacturers have turned to online reveals instead. Just consider the latest news received on the 2021 Ford F-150 models.
Coronavirus Continues to Make an Impact
As cases of COVID-19 continue to rise, the automotive market faces more impact. From lower car sales to a lack of new production, everyone is affected. The world is waiting for a vaccine, but there's still no promise we will get one. In the meantime, automakers continue to make adjustments wherever possible. One day, we may be able to see new cars at an auto show once again. For now, we have the internet.