The 2021 Hyundai Elantra is a compact sedan that is going into its seventh generation for the new model year. The Elantra has been around since 1990 and it is getting some significant improvements for the 30th anniversary. With the latest updates, the company plans to compete with the Toyota Corolla, Honda Civic and Mazda 3.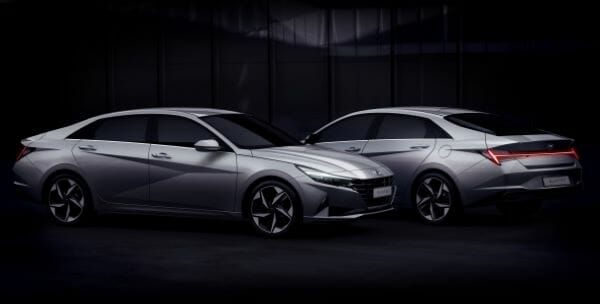 Updates to 2021 Hyundai Elantra
When enthusiasts compared this model to the sixth generation, they noticed that it was substantially different. To start, it has a wider grilled and redesigned nose. Also, the automaker replaced the taillights, and the new lights resemble Hyundai's logo.
The 2021 Elantra is over 2 inches longer and 1 inch wider than the 2020 Elantra. In addition, the ride height lowers by .8 inches, while the rear legroom jumps to 38 inches. The one downside to the upgrades is that the cargo space now only measures 38 inches.
The company didn't just update the exterior, but the interior was redesigned as well. The new Hyundai received two 10.3 inch screens located behind the steering wheel and on the center column. On the left display, you see digital gauges, while on the right, you have entertainment and features for handling.
Plus, the screens feature Apple CarPlay and Android Auto, which means your phone can be used hands-free so you can drive safer. It even includes Oi wireless device charging, so you don't have to hassle with cords.
An eight-inch display is standard, but you can opt for the 10-inch model instead. Either way, you gain wireless capability.
What Do You Think of the New Elantra?
Do you like the new Hyundai Elantra? We want to hear about the improvements you favor the most. Are you fond of the increased legroom or does the lack of cargo space cause you to run away?
No matter what new vehicle you purchase,  don't forget to Negotiate Car Price.