The 2021 Jeep Grand Cherokee is ready to move into its next-generation for the new model year. Enthusiasts say it doesn't need to be changed, seeing that Jeep sold 242,000 of these vehicles in 2019. Actually, it's been nearly a decade since this SUV entered a new generation. However, if cars were never updated, customers would stop getting excited about new vehicles. To keep consumers happy, Jeep is determined to provide a significant update. Let's take a closer look.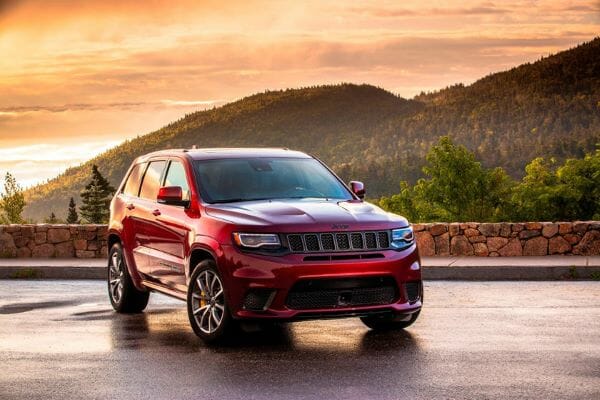 Updates to 2021 Jeep Grand Cherokee
The new Grand Cherokee uses the same undercarriage as Alfa Romeo's Stelvio and Giulia, even though it's much longer. It will be a two-row like all the others, although the manufacturer will release a three-row Jeep SUV later down the road.
A turbocharged 2.0-liter inline-four, most likely with hybridization, will be the standard engine. There is also an available Pentastar 3.6-liter V-6 engine that comes with eTorque assist. Plus, later in the model year, there will be an optional plug-in hybrid model. Additionally, there is talk of a Hellcat or Hemi diesel engine coming in the new Jeep SUV. With all of these options, it will be challenging to decide which Jeep is perfect for you. 
As usual, there are all-, rear- and four-wheel drive powertrains. The interior details, as always, will be nicer than any other Jeep on the market. Digital screens take place of the analog gauges and a rotary knob replaces the conventional shifter. This new Jeep SUV feels like a slice of luxury but comes at a reasonable price. 
New or Old Grand Cherokee: Which is Your Favorite?
Let's hope Jeep doesn't lose loyal Grand Cherokee customers over the updates. Let us know in the comments below if you are going to buy a 2021 Grand Cherokee or if you think the changes are a bad idea.