If you've been a fan of the Jeep brand, you will be happy to hear about some upcoming changes to the Wrangler lineup. We will discuss the two main 2021 Jeep Wrangler updates that you want to look for.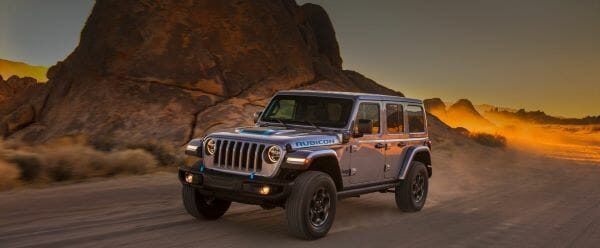 New Wrangler 4xe
We've told you about plans to make an electric Jeep Wrangler, but you don't want to overlook the hybrid model coming down the pipeline. The new 2021 Jeep Wrangler 4xe is making a grand appearance with this year's lineup. It is the first plug-in-hybrid Jeep Wrangler and sure to impress.
This hybrid Wrangler pumps out 375 horsepower, thanks to the two electric motors working in conjunction with the turbocharged four-cylinder gas engine. It also features a smooth-shifting eight-speed automatic transmission. Of course, this model is still fun to take off-road and down the trails.
This model won't be available right away but will be coming out later.
Forward-Facing Off-Road Camera
Another exciting addition is the new forward-facing off-road camera, originally only available on Gladiator models. With this camera, you can now see any upcoming obstructions or obstacles that would typically be out of your view, especially while on the trails.
New Jeep Wrangler Worth Your Money?
Even with all of these additions, it's hard to determine if you should buy a Jeep Wrangler. We've discussed many Wrangler issues and this model doesn't seem to fix many of them. This SUV still has a low-reliability rating and gives a rougher ride than many other competitors. It also gets terrible fuel mileage, which doesn't surprise most owners.
However, what's most disappointing is the lack of luxury. One would expect high-end materials and technology in the cabin in today's age, but the Wrangler feels outdated. We would much rather drive the new Ford Bronco instead.
Let us know your thoughts. Are you excited about the Wrangler updates or will you be choosing a different SUV?