The 2021 Toyota Supra is receiving upgrades, which include a more powerful engine. Enthusiasts are excited to hear about the less powerful engine put in this vehicle as well. Continue reading to find out more about these new Toyota engines, how much more power will be produced and how the automaker constructed them.
What you learn might just amaze you.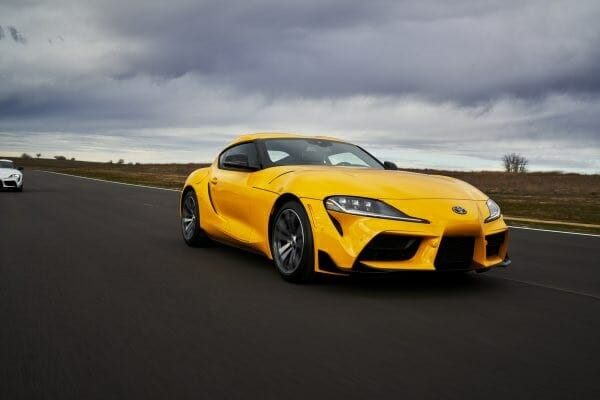 2021 Toyota Supra 3.0-Liter Turbo Inline-6
47 more horsepower has been added to the 3.0-liter turbocharged inline 6-cylinder. That will take the hp up to a total of 382. Plus, BMW co-developed the chassis and motor on this coupe. Plus, BMW uses the same parts on their Z4 convertible.
The added power is from new pistons and a re-engineered exhaust manifold. These new additions increase the compression ratio in the engine of the Toyota Supra. With that said, the rear-wheel-drive car can go from 0-60 mph in 3.9 sec. Plus, Toyota re-turned the steering, suspension, management systems and traction management to improve handling.
2021 Toyota Supra 2.0-Liter Turbo 4
For people who prefer less power, there's an option for you to, the 2.0-liter turbocharged four-cylinder engine. You will receive 255 horsepower with this choice in the 2021 Supra. This is the first year with this engine, which is what interests most people.
What Toyota Excites You?
Before you decide which engine you like better, it's essential to talk about pricing. Unfortunately, the price wasn't revealed yet. However, we do expect to find this out closer to the release in June. What we can tell you is that the 2020 model available currently has a starting price of $50,945. We imagine that the inline-6 will cost significantly more than the Turbo 4 model, but unsure how the starting price will change overall.
If you didn't get a chance to check out the Chicago Auto Show, read about some of the other 2021 Toyota Models shown there.