If you previously wanted the top luxury amenities, you went right to the Mercedes-Benz S-Class models. However, they might not be the case soon. The new 2022 Mercedes-Benz EQS is determined to outdo the S-Class with the latest features. Here are three additions we love about the new EV.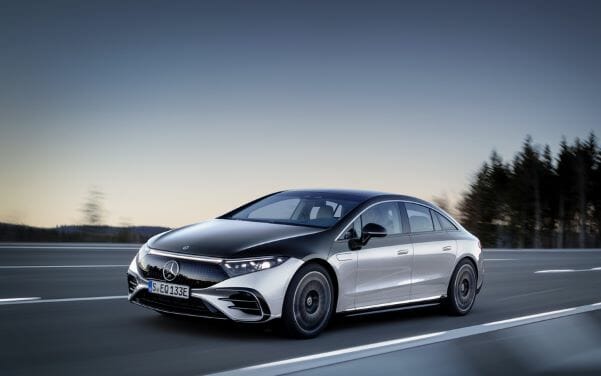 Power Nap Program
We are on-board with anything that relates to napping, but the Power Nap Program is simply unbelievable. Sure, the EQS includes a Power Nap feature that goes beyond simply having a beautiful panoramic sunroof and massaging seats. When you engage the system, the sunroof shade closes automatically, calming music starts to play and the air ionization system activates. When you are ready to get up, the seats massage you back to reality, your seat raises and the sunshade opens. It's the perfect thing to do while you wait for the EQS to charge during a road trip.
Complete Profile Customization
Lots of vehicles have memory settings for the driver and passenger seats, but the EQS goes a step further. Settings are saved for the radio presets, ambient lighting, interior temperature, audio balance and seat position for complete customization. The car identifies you with biometric scanning or a PIN to apply the desired parameters. Plus, the same settings can be applied when you drive another compatible Mercedes with the MBUX system. This changes how you will deal with a loaner while your vehicle is in the shop for service.
2022 Mercedes-Benz EQS Hyperscreen Beauty
Mercedes released the new Hyperscreen with the EQS and it is a game-changer. This screen takes place of the S-Class's 12.8-inch and adds three OLED displays with a curved glass panel. Not only is it breathtaking, but the central screen keeps you connected at all times. There's nothing quite like it in any modern vehicle.
As far as electric vehicles are concerned, it's hard to see anything competing with the new EQS. Let us know what you think and tell us what features you are most excited about.