The 2022 MotorTrend Truck of the Year might surprise you. It's the first year for an electric truck model to win. It was only a month ago when MotorTrend named the Lucid Air the Car of the Year, making us wonder why the company has suddenly jumped on the EV bandwagon. With both models, this is the very first time that a startup won the accolades with its first vehicle.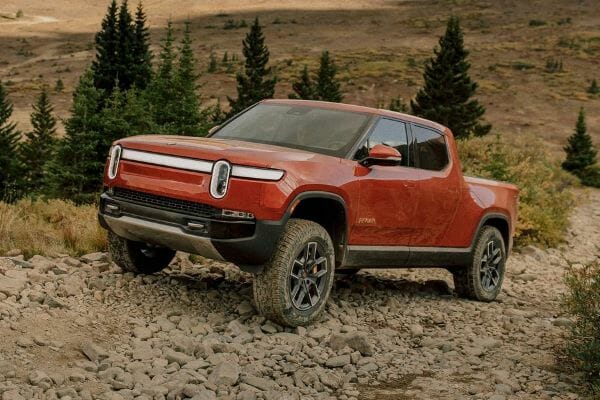 Why 2022 MotorTrend Truck of the Year?
So, how did the Rivian R1T win this prestigious award? According to MotorTrend, the R1T deserves it because it is "a monumental achievement and astonishes with a quality of design, engineering, materials, and technology unmatched in trucks today, while providing a driving experience like that of a high-performance luxury car."
You might not know that the R1T just entered production over the fall. It is produced at the company's production plant in Normal, Illinois. The automaker plans to sell 1,000 electric trucks with the Launch Edition model (MSRP $73,000). However, in 2022, production will get ramped up as the entry-level trim hits the market. This truck is scheduled to sell at $67,500.
As a midsize pickup, there's not much competition out there currently. However, the Rivian truck can boast of a 800-horsepower four-motor drive system. Plus, it has an air suspension system that's controlled by computers. What's most impressive is that this electric truck can tow up to 11,000 pounds.
It won't be long before the R1T earns more awards. In fact, it's currently a finalist in the North American Truck of the Year competition. Those results will be announced next month.
What Do You Love about the R1T?
The reasons to love this EV are endless. Of course, with all the new electric vehicles hitting the market, it's hard to keep up. From the Toyota bZ4X to the Hyundai Kona, we have all the news that matters the most to you. Stay tuned for more information on the Rivian R1T trucks.