During Volkswagen's Annual Media Conference, they revealed their second-generation 2022 VW Amarok pickup. This next-generation Amarok will have a Ford Ranger platform and will be manufactured in Ford's facility located in Europe. Enthusiasts have called it eye-opening and are excited to see what this over the top and rugged truck can do. We were hoping it would come to the United States, but we have some bad news.
This vehicle is not being sold in the US. Let's take a closer look at the new VW truck we will not receive.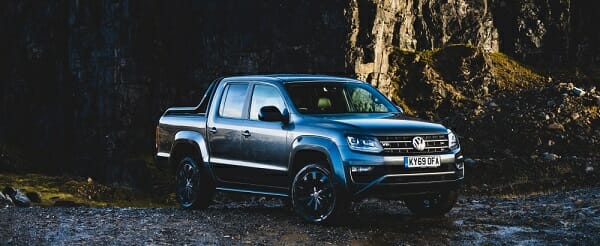 2022 VW Amarok Power & Style
VW and Ford have agreed to start working together in the commercial vehicle department since last summer. Because of this, it will be constructed on the same platform as the next-gen Ford Ranger but will have very different body styles. The most recent version of the Amarok has been manufactured by Volkswagen since the 2011 model year.
While there is speculation, no one is sure about what the powertrain choices will be. Plus, there is no word on if there will be an electric or hybrid option in either vehicle.
If the automaker isn't exaggerating, we can expect the design from the last version to be bolder. A body that is sculpted, an eye-catching front end and higher ground clearance. This will make the pickup look appealing and different from other models today.
Enthusiasts are wondering how Ford and VW's relationship will work out. For now, it seems promising. If Ford can keep up with Volkswagen's luxury opinions, this may work out for the better. Maybe we will even see this model in the future.
Are You Wishing For This New Volkswagen Pickup?
Do you wish the next-gen 2022 Volkswagen Amarok truck was coming to the States? Also, do you think these two carmakers' partnerships will last? Give us your thoughts in the comments below. Stay tuned for more info on this pickup's powertrain, pricing and other specs as we learn more.