It was just a few days ago that we were talking about possible future cars, but we failed to mention the Cadillac Lyriq as one of them. Before the dust could even settle from our last post, Cadillac unveiled their plans to produce the electric Lyriq. We have the information you are looking for about the 2023 Cadillac Lyriq.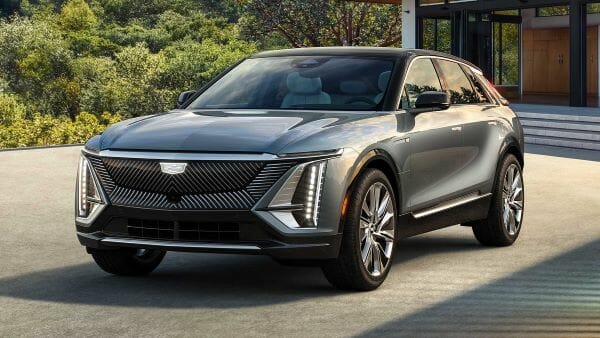 Release of a 2021 Cadillac Lyriq
Do you remember the Super Bowl ad with Will Ferrell promising to beat Norway in electric car production? If you haven't seen it, make sure you check it out below.
The 2023 Cadillac Lyriq is just one model that GM plans to produce while attempting to reach its goals. At first glance, this vehicle looks sleek and sexy. It contains a black crystal grille-type structure that isn't just meant to catch eyes. It also contains the sensors required to run several safety systems and operate the Super Cruise hands-off highway driving system.
This mid-size SUV will be almost as long as a Tesla Model X or Cadillac XT6. In fact, it's very similar in size to the Audi e-tron.
The rear-wheel-drive Lyriq contains a 340 horsepower motor, providing more than 300 miles on a charge, thanks to the 100-kWh battery pack. Down the road, GM plans to also release an all-wheel-drive variant, but we don't know when that will be.
The interior design is just as magnificent, with its 33-inch OLED display that houses the infotainment system and instrument cluster. When the new EV goes on sale in 2022, we expect a starting price of $59,990. This is much lower than the $66,995 you need to shell out for the e-tron and the hefty $91,190 price tag on the Tesla Model X.
Will You Drive This Cadillac EV?
If you are looking for a luxury EV, GM might have just answered your prayers. What are your initial thoughts of this model? Let us know in the comments.