We've got new reports suggesting that GM will quit producing the Camaro after 2023. The truth is, things haven't looked good for the Chevy Camaro for some time now. It's currently in third place among the muscle cars. It sits behind the Dodge Challenger and the Ford Mustang. While we have a few more years to enjoy this vehicle, it appears that the 2023 Chevrolet Camaro might be the last.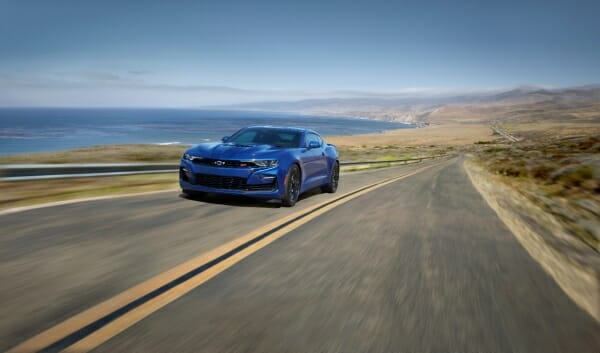 What Does the Report Say?
In a report with Muscle Cars & Trucks, GM reportedly stated that it was time to give up on the Camaro. Sales have declined by 25% just from 2017 to 2018 alone. With that in mind, 2019 doesn't appear much better.
Sources at GM plan to forgo all plans to make the 7th-generation Camaro and instead retire it after 2023. As of now, the 6th-generation Camaro rides on the Alpha platform. This also underpins the Cadillac CTS and ATS. Both of these vehicles will be replaced by the new CT4 and CT5 sedans that ride on an A2XX platform instead. They planned to do the same with the Chevy, but instead, the automaker plans to wave the white flag at Ford and Dodge instead.
We recently boasted about the 2019 Chevrolet Camaro ZL1 as an affordable option to a supercar. It's stylish, affordable and offers plenty of power, but not every Chevy enthusiast feels the same way. In fact, GM planned an emergency facelift for the 2020 Camaro.
Goodbye to the 2023 Chevrolet Camaro
Not everyone is happy to hear this report. If this news makes you sad, you need to remember that 2023 is still several years away. GM could change their minds and decide to keep this muscle car in the lineup. It would have to make a dramatic turn in sales.
What are your thoughts on the latest news? Do you feel disappointed by the Camaro?