The Toyota Tundra has been around since 1999, so there are plenty of models to choose from. When you start shopping for a used Toyota Tundra, you want to know which model is best. We searched through online reviews and complaints to figure out which three years were the best used Tundra models.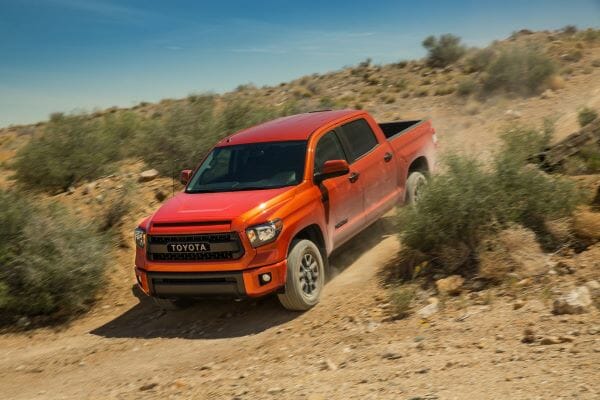 2007 Tundra
While it's an older model, the 2017 is one of the best used Toyota Tundra models ever made. During this year, the Tundra lineup receives a complete redesign, starting off the second generation of trucks. With the new styling, it also included a new 381-horsepower 5.7-liter V8 engine, which provided much more power than the previous 4.7-liter motor.
When properly equipped, this Tundra tows up to 10,600 pounds, which isn't too shabby. You can also find one of these used Tundras for under $10,000, depending on what comforts are included and how many miles it might have.
Here's what Car & Driver thought about the 2007 Toyota Tundra when it was a new model.
2015 Tundra
In 2015, there was another significant update, with the introduction of a TRD Pro model for off-roading adventures. The engine from 2007 was so reliable that it continues through this lineup as well. This capability continues to produce the 10,500-pound towing capacity, but you are going to spend more for this model simply because it is newer.
Depending on what time options you pick, you might be able to get a used 2015 Tundra for under $20,000.
Check out KBB's road test of the 2015 Tundra.
2013 Tundra
The 2013 Tundra took second place behind the Ram as full-size truck of the year. With this model year, you can expect a new navigation system, plus a top of the line Platinum trim addition. All of the engine and capability ratings remain the same as the other two models, but you should be able to find one slightly cheaper than the newer 2015 Tundra trucks.
Take a peek at what Autotrader has to say about this model.
Best Used Toyota Tundra Trucks: It's Your Turn
Are you fond of one of these Toyota Tundra trucks or would you choose something else? Let us know in the comments.