It's not easy to get an budget-friendly car these days. According to J.D. Power, new car prices reached a new milestone in August, with the average transaction hitting $46,259. This figure equates to a $716 monthly payment, which also continues to rise in the age of inflation. With the discontinuation of the Chevy Spark and Hyundai Accent, there are now only three new cars under $20,000.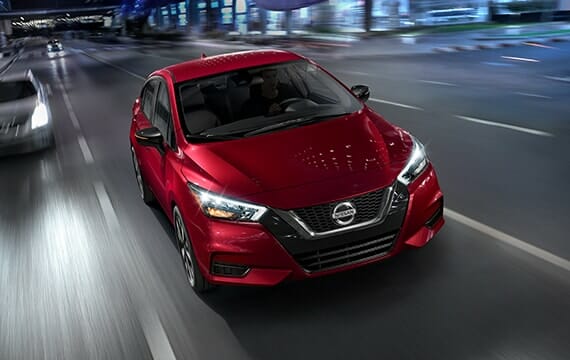 Here are your options.
Nissan Versa
We expect the Versa to arrive in 2023. For now, it has a starting price of just $16,675. For this price, you gain a 122-horsepower four-cylinder engine and a five-speed manual. If you want an automatic transmission, you should opt for the SV trim. Thankfully, this price is still under $20k, with an MSRP of $19,485. This trim also includes standard Apple CarPlay and Android Auto.
Mitsubishi Mirage
Among the 2022 lineup, the Mirage is the second-cheapest option, but prices are going up slightly in 2023. Now, models start at $17,290, but they come with a standard automatic transmission. Even though the price has gone up, it's still the least powerful in the American market, featuring just a 76 horsepower three-cylinder engine. With that said, it does provide the most efficiency at 39 mpg combined. With the base model, you also gain standard air conditioning, power windows, Android Auto and Apple CarPlay.
For $18,290, you can choose the Mirage G4 sedan instead. This has the same features and powertrain, which has the same powertrain and features, but it is rated at 37 mpg combined.
Kia Rio
The Kia Rio should also return in 2023. The current MSRP is $17,545, giving you a 120-horsepower four-cylinder engine and an automatic transmission. This also includes the wireless Apple CarPlay and Android Auto. Otherwise, you can choose the Rio 5, which is a hatchback variant. The price for this model goes up slightly to $18,485.
Alternative to New Cars Under $20,000
If you aren't thrilled with the new car selection under $20k, there's one more option available. Instead of a new vehicle, choose a pre-owned model. You can find plenty of options under $20,000. Just make sure you get a used car inspection to ensure the integrity.