Cars continue to advance by leaps and bounds with new technology. Today we have adaptive cruise control, automatic windows and tri-zone air conditioning. While many innovative features are found on even the most budget-friendly vehicles, others are reserved for the super-rich. Here are five luxury car features you probably didn't know about.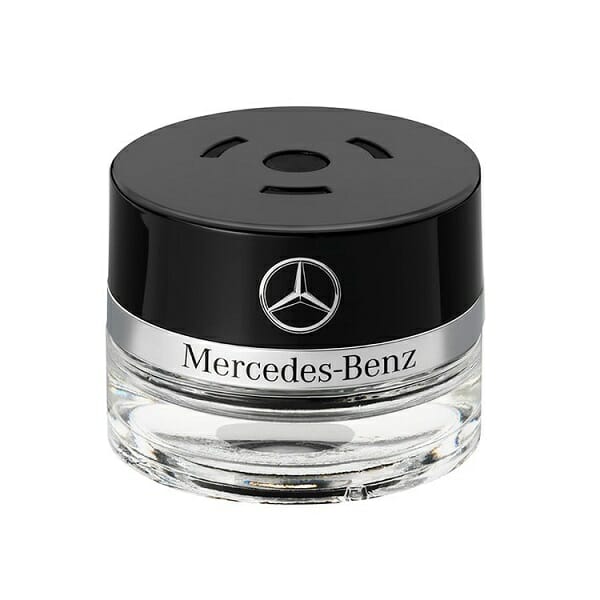 1. Air Freshener Dispenser
If you want air freshener at your disposal any time of the day, buy a BMW 7 Series or Mercedes-Benz S-Class. Don't hang little trees around the car like us poor folk, instead, use the cartridge found in the glove box instead.
This freshener is automatically diffused into your vehicle for a fresh feeling. Just keep in mind, the cartridges run about $50 each.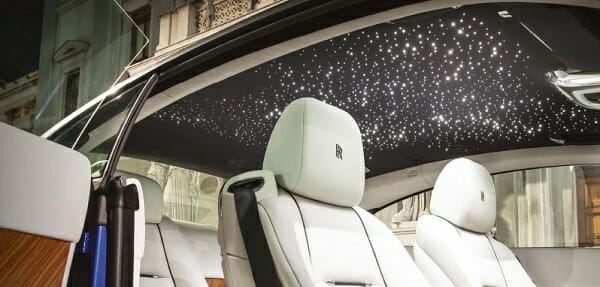 2. Starlight Headliners
Forget the panoramic sunroof, this is far cooler. When you buy a Rolls-Royce Wraith, you have the option to add the Starlight Headliner for just $13k. It doesn't matter what time of day it is, this fiber-optic cable bundle located on the ceiling of your car allows you to display constellations.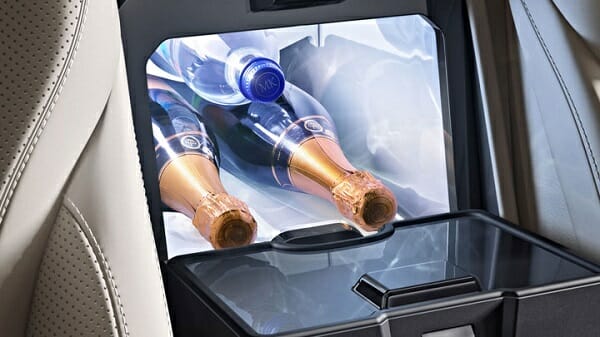 3. Refrigerator & Silver-Plated Champagne Flutes
When you want to celebrate a special occasion in the back of your high-end vehicle, you need this feature. The Mercedes S600 and some other models offer silver-plated champagne flutes. Where the third rear seat would be, the Mercedes replaces it with a center console.
Inside this console, you find a refrigerator, fold-out tables and champagne flutes. You might even find yourself running out there to escape after a long day at work.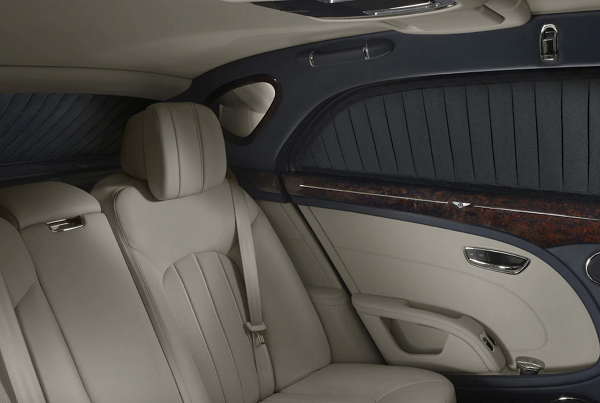 4. Anti-Paparazzi Curtains
Because you don't want any pictures taken of you drinking your champagne, you must have these curtains. Automakers such as Rolls-Royce and Bentley now offer anti-paparazzi curtains as an option.
These power-operated curtains work by pushing a button. You can also add the partition between the rear and front cabin for more privacy. This package does run around $15k.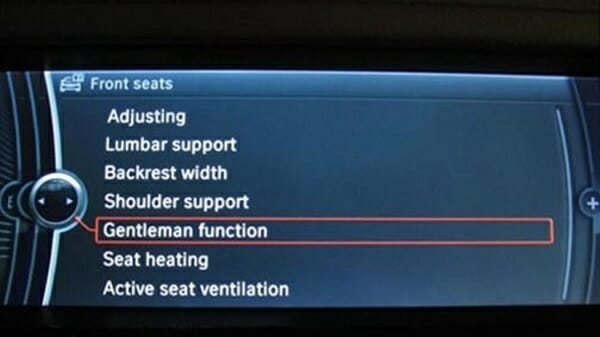 5. Gentleman Function
From the same company charging annual fees for Apple CarPlay, it's possible to add yet another cool feature – the gentleman function. This allows drivers to adjust the passenger seat at will. Any decent man wants to make sure his passenger is comfortable, and you wouldn't want her to adjust the seat herself.
Would You Buy These Luxury Car Features?
If money were no object, would you invest in any of these opulent additions? Tell us what you think about these choices.