Just when you thought the electric market couldn't get any more exciting – we get word of a powerful electric crossover that hits close to 400 horsepower. The Nissan Ariya electric SUV might even arrive as early as 2021.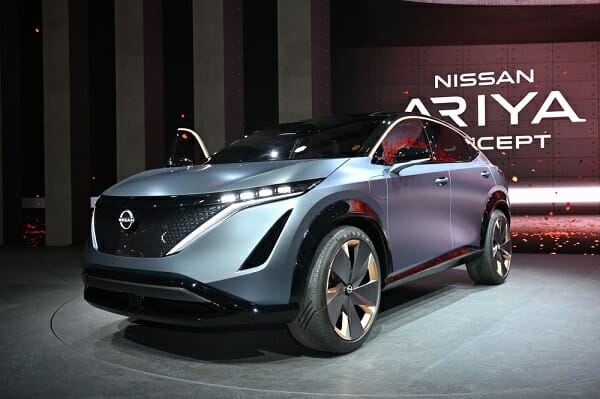 First Look: Nissan Ariya
It is no surprise that Nissan is working on an electric crossover. They have made that clear for several months now. We also know that it would be based on the IMx concept that has captivated our minds. The vehicle they are working on now should be around the same size as the Rogue.
But, now we are receiving even more details, so there is less of a mystery. With images circulating the web, it's fun to put a picture to the data. You might notice the LED lights and fake grille on this SUV. That's what helps it to look like the IMX. Still, it does offer a few differences. It is stubbier and comes across more like a 2020 Nissan Juke.
This model should come equipped with a 300-mile range battery. It's also possible to hit 60 mph in only five seconds, thanks to the workings of dual electric motors. We know that the IMX produces 400 horsepower, but the Ariya will probably have a little less than that. Still, it won't be enough to complain about.
Some dealerships reported seeing the Ariya back in August, so we know it's happening. Initial reports also indicate the new Nissan ProPilot 2.0 autonomous driving technology in the SUV. With the 2019 Tokyo Motor Show happening right now, we are sure to find out even more details in the coming days.
Nissan on the Rise
It appears that Nissan is giving some other brands a run for their money. They have been producing a lot of unique and exciting vehicles lately. Even the 2020 Nissan Titan is receiving many accolades. It shall be interesting to see what's in store for this Nissan electric SUV when it hits the market.