If you live in an area that gets a lot of snow, there's some ways to winterize your car that you should follow. One such discussion always comes up about whether snow tires are worth it. Let's do an in-depth evaluation to determine what's right for you.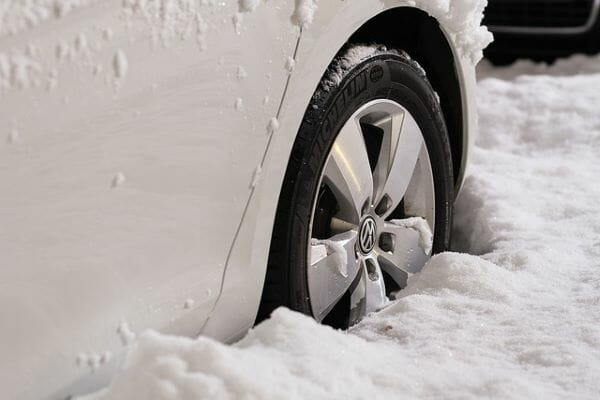 What are Snow Tires?
Winter tires are often called snow tires. These tires are designed to increase traction when driving on snow or ice. The tread pattern on these tires is different from all-weather tires.
What Makes Winter Tires Different?
There are several aspects that make winter tires different from your regular tires.
Rubber Composition: Different rubber compositions are used when making snow tires. It's more pliable and softer, especially as the temperature goes low. This soft design creates better traction and grip. In cold weather, regular tires stiffen up, which hurts traction.
Tread: Both the pattern and depth of the tread will be different. Winter tires have a deeper tread depth than the regular tire. This added depth increases traction and helps to keep the snow from building up. Additionally, the unique tread pattern pushes water away from the tire better, allowing for better ground contact.
Biting Edge: Zig-zag grooves cover the winter tire tread, providing a biting edge that grips the road better. Standard tires don't contain this feature.
How Much Do Snow Tires Cost?
Snow tires are more expensive than all-weather tires. Expect to spend between $300 and $750 for a set of four winter tires, depending on what type of car you drive and the brand you choose. It's best to evaluate all of your options and avoid defaulting to the cheapest option.
Are Snow Tires Worth the Cost?
If you live somewhere that gets an accumulation of snow and ice, the winter tires are worth the expense. You'll notice better performance and have increased safety when the conditions harshen. On the other hand, it's not worth the cost if your region doesn't get snow or ice. Your standard tires are all that's needed.