Unfortunately, we can't say we are surprised. After all, the Audi TT hasn't been nearly as popular recently as it once was. That's why the company plans to discontinue it after this year.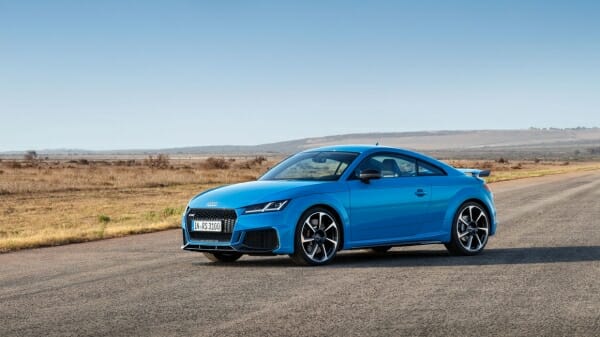 Say Goodbye to the Audi TT
The third-generation TT debuted in 2016. Since then, sales went down nearly 45% in 2018 and this year isn't looking any better for the automaker.
Before you become downtrodden, keep in mind that Audi isn't leaving the sports car business. Bram Schot, CEO of Audi, does plan to replace this model with an electric sports car instead.
In fact, the company has big plans for EVs. Plans for their 2020 lineup include 20 new electric-powered models with 30 total by 2025. Where are all those electric cars coming from?
What does this mean for the Audi R8? That's a good question. One we don't have the answer to yet. We do know that the 2020 Audi R8 won't have a V6 engine, but plans to continue with a 5.2-liter V10.
Back to the TT for a minute. There's no doubt it is one of the most prestigious sports cars with near-perfect handling and balance. Still, sales continue to decline. Porsche and BMW seem to capture all the business that was once Audi's.
Audi's Future
As we look ahead, we see more plans for the car maker than just electric vehicles. They also plan to start renting cars in Europe. Their partner company, Sixt, intends to help with this endeavor. Through the service, customers now book rentals for as little as an hour up to an entire year. Customers reserve through a phone app and the service starts later this year.
So, where do we go from here? We continue to see many vehicles discontinued as automakers make the shift to electric powertrains. Who will be next on the chopping block?