We often talk about safety that is needed and others that don't make sense – like the knee airbags, for instance. One thing we haven't discussed is how many children continue to die from staying in a hot car. It is somewhat shocking how many stories can be found about children who were left alone in hot cars. To fix this problem, the Alliance of Automobile Manufacturers and the Association of Global Automakers made a significant step towards child safety. They stated that rear-seat warnings and reminders will be featured on "essentially all cars and trucks by model 2025 or sooner."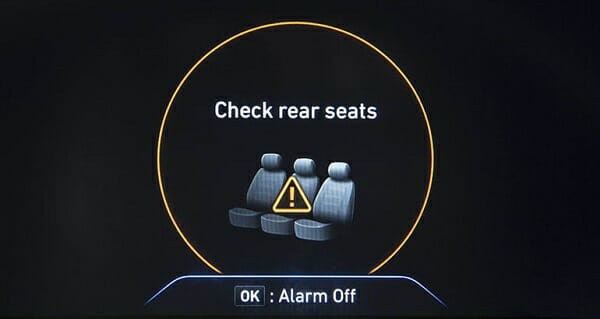 This effort should significantly impact the number of deaths and injuries among children who are left behind in vehicles. Let's take a closer look at the technology.
Rear-Seat Warnings
Sadly, 53 children died last year due to heatstroke, after remaining in a hot car. This year already has seen 38 more children's deaths due to heatstroke. That is a record-breaking pace.
The only positive about these tragedies is that there are more preventative efforts happening. The rear-seat alert reminds drivers to check the back seats. Sensors in the rear seats notice when weight remains on the back seats and the car is off. The infotainment system will then notify the driver to check the rear seats.
Several car companies have already introduced or plan on adding this technology. GMC has used it since 2016. Subaru plans to roll it out in certain vehicles beginning in 2020. Hyundai is planning on putting it in all makes and models by 2022.
The Alliance of Automobile Manufacturers represents 70% of cars and light trucks in the United States. Many of the brands that we know – and that people buy – are part of this alliance.
Will the Numbers Drop?
Do you think this will make the numbers drop in deaths? Time will tell.