Honda revealed that it has some new airbag technology coming down the pipeline. The Japanese automaker plans to protect vehicle occupants better in the 2020 Honda lineup. These baseball mitt airbags aim to reduce road fatalities. Let's get a closer look at what the company plans to introduce.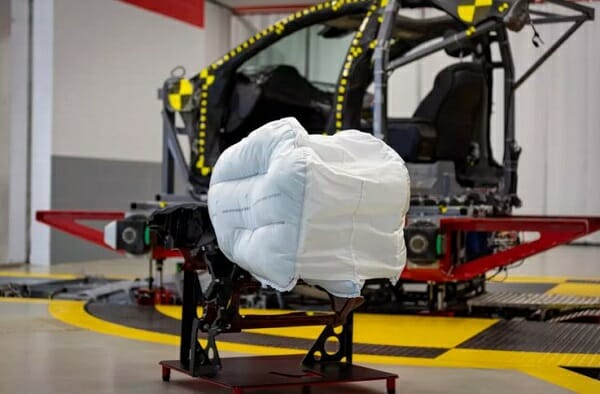 What are Baseball Mitt Airbags?
In all fairness, the airbags aren't actually called baseball mitts, that's just what they look like. The Honda engineers worked on creating new safety technology to protect more lives. By minimizing the lateral force applied to a person's head upon impact, this airbag provides more cushioning, especially if the head starts to rotate or slide off the protective pillow.
With a conventional airbag design, there is one inflatable section. In the newer version, four major parts make up the product. There are three inflated areas and one central chamber that has two side pockets. There's also a sail panel, which stretches between the side compartments. This is the part that operates like a baseball mitt.
During a collision, the devices literally catch the head of a driver or passenger. It offers superior protection from the three sides and prevents sharp rotations. Otherwise, the person risks breaking their neck. For the most part, this new system should keep the head in place.
You can see this airbag in action with the following YouTube video.
What Do You Think about New Safety Tech?
We've seen a lot of innovations come and go, without preventing many injuries. Just look at the knee airbags! While this design seems like a great option, it's going to require some time to be sure. In conjunction with some driver assistance systems, it appears that Honda is taking great strides to create safer vehicles. What are your thoughts? Would you pay more for safety equipment like these new airbags?