Did you get to see the Bentley EXP 100GT concept car yet? The company revealed it for its 100th birthday celebration. It's the sharpest looking all-electric vehicle we've seen yet. Speaking of the 100th birthday, make sure you take time to look at the walk down memory lane? The automaker did a fantastic job of telling its story. If you have a little extra time, make sure you check out the history video that's posted on the site as well.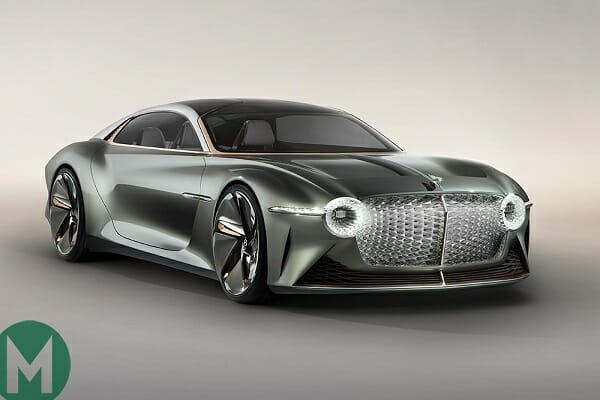 Bentley Electric Concept
This EXP 100 GT is dubbed "the Grand Tourer for the world of 2035." It features four electric motors that push it to 60 mph in just 2.5 seconds. It also has a top speed of 186 mph. With Bentley's projection of battery technology in the future, it's possible that the car would have a 435-mile range.
Of course, it's also set up for fully autonomous driving. Other features listed included:
Luxury craftsmanship
Copper-infused Riverwood
Exterior paint constructed from recycled rice husks
British Farmed Wool carpets
100% organic textile made from leather-like winemaking material
Bentley Personal Assistant
Adaptable Biometric Seating
To fully appreciate this vehicle, take a look at this video:
All-Electric Bentley EXP 100GT
Honestly, it's unlikely we will actually see this model in production. Still, we can't deny the exceptional beauty and design. Calling this a luxury car would be an understatement of the highest proportions.
What we especially like is the all-electric design with other sustainable features. Bentley took a lot of time to put high-quality materials into this design. We appreciate how they look toward the future and plan accordingly.
What do you think about this all-electric concept from Bentley? We would love to hear your thoughts.
Plus, if you are a fan of these luxury vehicles, we think you might also enjoy the Bentley Bentayga V8 Design Series SUV.