As more and more drivers are choosing to buy sport utility vehicles, the number of sports cars available is dropping. The best new cars for 2020, though, look pretty impressive. Sedan and coupe enthusiasts will undoubtedly be excited by these choices.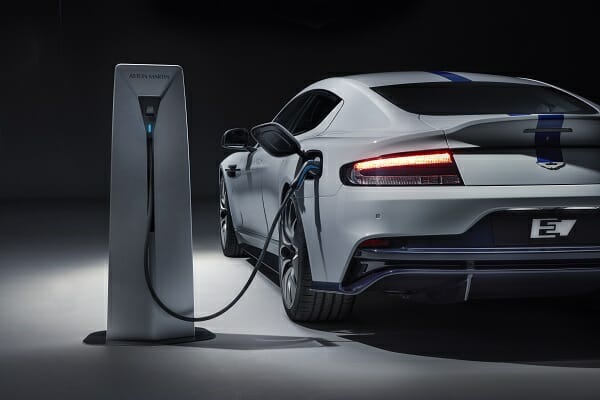 Aston Martin Rapide E
Welcome to 2020. The sleek, stylish Aston Martin Rapide has gone electric. While still maintaining impressive performance and power, the Rapide E is the whole package. Its exterior includes carbon and aluminum fiber body panels. It comes equipped with dual rear-mounted engines that pump out 600 horsepower and 700 lb-ft. of torque. The Rapide E will accelerate from zero to sixty miles per hour in less than four seconds. Its top speed has been clocked at 155 mph. The battery, meanwhile, will range over 200 miles on a single charge. The price of the Aston Martin Rapide E will be about $260,000.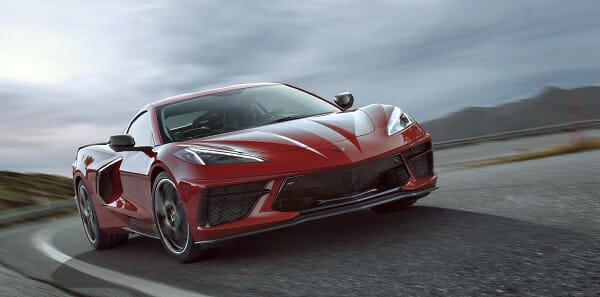 Chevrolet Corvette Stingray
The 2020 Chevrolet Corvette Stingray looks mean. It seems a lot more exotic and wild than its predecessors. It has removable roof panels that can be placed in the trunk. Plus, it comes standard with a 6.2-liter V8 engine, displayed underneath a transparent panel. The engine churns out 490 horsepower and 470 lb-ft. of torque. This beast comes with an 8-speed dual-clutch automatic transmission. Inside, there are displays with 12 driving modes to choose from. Handling has been improved and suspension can be adjusted by the driver. The Chevrolet Corvette Stingray comes in at a not-so-mean price of under $60,000.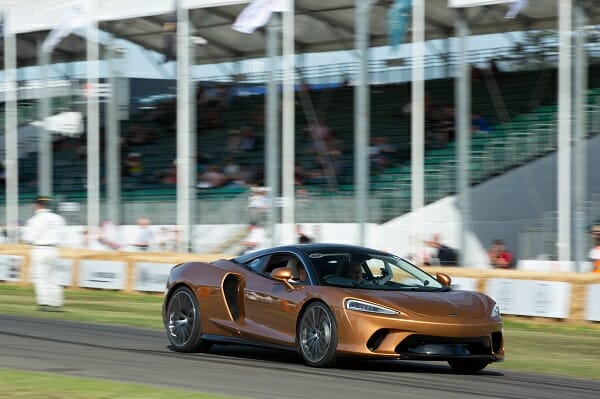 McLaren GT
The GT in McLaren GT stands for grand tourer. While a sports car can drive amazingly, comfort is sometimes sacrificed. A grand tourer, however, combines both performance and comfort. The McLaren GT has a carbon fiber framework, with aluminum panels. Plus, the interior has elegance and functionality. The first thing you probably will notice is the elaborate infotainment system, with lots of technological innovations. A new McLaren GT comes with a 4.0L V8 engine, boasting 612 hp and 465 lb-ft. of torque. It will go from 0-60 mph in 3.1 seconds and tops out at 203 mph. The cost of the McLaren GT is $210,000.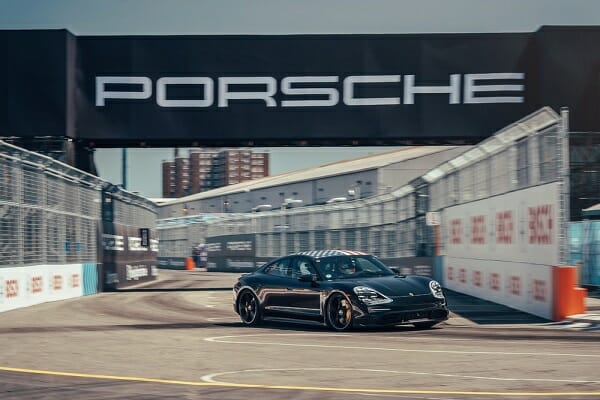 Porsche Taycan
This luxury automaker is very good at creating unique, amazing sports cars. The 2020 Taycan is no exception. It is Porsche's first electric vehicle. It offers four doors and is full of Porsche style. Its two motors pump out plenty of power. The Taycan will accelerate from zero to sixty miles per hour in 3.5 seconds. Porsche has advanced its electric technology, as well. The Taycan should run over 300 miles on a single charge. It also can gain 60 more miles of range in just four minutes of charging.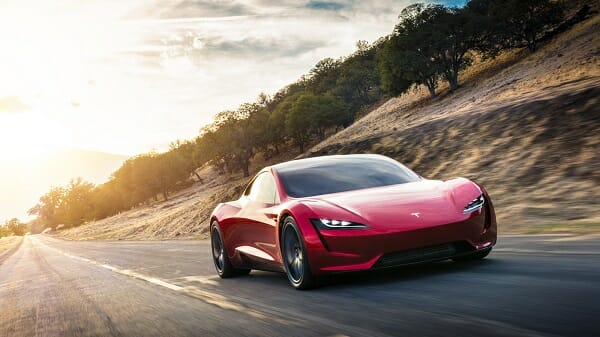 Tesla Roadster
The fully-electric Tesla Roadster already has quite a fan base. It is sure to gain more fans in 2020. This car combines a unique Tesla style with outstanding performance and handling. It comes with a removable clear roof panel. Tesla has said that the Roadster will be the world's fastest car. It will go from zero to sixty miles per hour in an astounding 1.9 seconds! Its top speed will be 250 mph. Equally impressive is its expected range on a single charge: 620 miles. The Tesla Roadster is expected to start at a lofty price of $200,000.
Best New Cars for 2020 – Your Turn
With so many high-performance cars in the lineup for 2020, it may be hard to choose the best. Any of these five cars, though, are winners. All five combine elements of performance, handling, and style. These best new cars of 2020 will satisfy any driver, but we would love to hear your thoughts. What is a new car coming out that gets you excited?