Guest post by Dean Burgess
As any business owner knows, the business world is highly competitive — and that's particularly true when you're in the business of selling cars. If you happen to be selling products and services online, you're not only competing with local businesses; you're also facing competition from big-name companies like Carmax.com.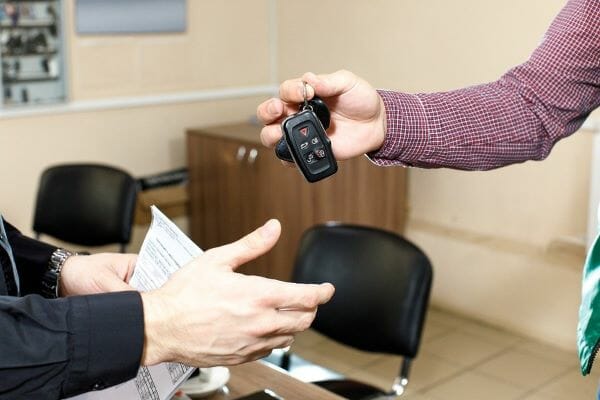 Although competing with major competitors can seem daunting at first, it is possible for small businesses to stay afloat. Even if you don't offer same-day shipping or bargain prices, there are some strategies you can use to stay a step ahead while sticking to your budget. Here are some to keep in mind.
Don't Forget Your Taxes
Paying taxes might seem like a no-brainer, but when you're attempting to grow and manage your business, sometimes the "little things" can fall by the wayside. So, make sure you have cash set aside for those payments, and remember to pay them on time; otherwise, you'll find yourself facing interest charges and late fees, which will only make those payments bigger. The last thing you want is to face a bigger tax bill because you forget to make your payments! TLDR state taxes money your business makes (and so does the federal government, for that matter), so make sure you stay on their good side.
Online Marketplaces
One of the easiest ways to give your business a competitive edge (and expand your earnings at the same time) is to find the right online marketplace. Certain sites provide a way to sell online and reach a broader range of customers, whether you opt for selling popular products like wireless phone chargers or unique products like themed party items. Highly successful online businesses use these marketplaces to reach more people, increasing their number of sales and repeat customers. Additionally, you'll find that such marketplaces provide easy order processing and excellent support options if you need any help getting started.
Optimized Website 
In addition to selling your products through an online marketplace, you might also want to consider building an eCommerce website to make it easier for customers to find you online. Ideally, you'll want a professional, eye-catching website with online shopping cart features.
Your site will need a secure way to accept credit card payments from your customers. Because most people surf the web from their smartphones or tablets these days, you should also ensure your site looks and functions as expected on a variety of devices and screen sizes.
To make sure your site has all the features you need, hire a professional web developer specializing in eCommerce sites, or use a free ecommerce platform like Big Cartel. Additionally, consider paying a little extra for search engine optimization (SEO) services, which will help ensure your site ranks above your competitors on Google and other search engines. 
Know Your "Secret Sauce" 
Another way to help your business stand out is to truly understand what sets you apart from the competition. Start by understanding your niche. Your niche includes the target audience, demographic, or group of people you're trying to reach.
Be as specific as possible. For instance, you'll have an easier time targeting your ad strategy to 30-something mothers in Bucks County than trying to target all mothers everywhere in the world.
Once you know who your ideal customers are, examine how you help them. What sets you apart from the competition? What special skills, talents, or services do you provide, and what problems do they solve for your customers?
Each business has a "secret sauce" that speaks to how the business helps its customer base. To identify yours, answer these questions:
What makes you distinctive?
How do your products and services help your customers?
What do you value?
Knowing the answers to these questions will help you refine your marketing so you reach the people who can truly benefit from your products and services. It will also help you save money in the long run since you'll be budgeting for products and services tailored specifically to your niche.
Customer Services
Although competing with major companies like Cars.com and CarsDirect.com can seem daunting at first, keep in mind that many small businesses are doing it each and every day. As you build your website, determine your niche, and create marketing materials that explain your "secret sauce," keep customer service at the forefront of your mind.
Bigger companies may be able to offer lower rates, but they'll never be able to provide the personal feel or the same quality of customer service as smaller businesses. Forbes notes that one of the leading ways small businesses can compete is through "exceptional, personalized service." By understanding your strengths, you can market yourself to the right people, save on business-related costs, and use your advantages to grow your business.
Dean Burgess started Excitepreneur to explore the areas of entrepreneurship that are often overlooked, and share with current and aspiring entrepreneurs the stories and lessons he has learned. He fully believes entrepreneurs will lead us to a more exciting future. All it takes is an idea or goal and a desire to see it to fruition.