RAM no longer believes that the regular cab pickup truck is in style. The automaker has decided to discontinue the RAM Regular Cab Truck moving forward. The news was first discovered by Mopar Insiders, but later confirmed by the manufacturer.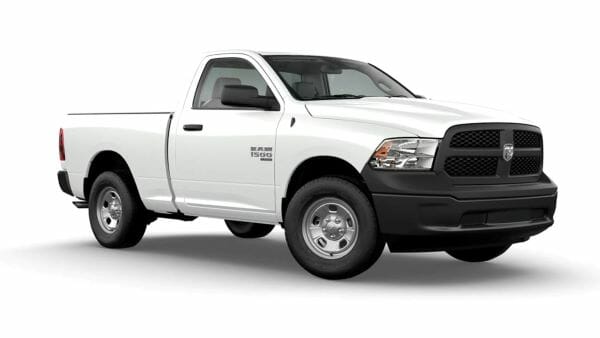 What is the RAM Regular Cab Truck?
The regular cab configuration contains two doors. It also has a six-foot four-inch truck bed according to the latest configuration information. You can get this style with the RAM 1500 Classic truck, which was originally introduced in 2009. It has been meant to provide a budget-friendly option along the remainder of the RAM 1500 lineup.
Why the Changes?
RAM hasn't offered an explanation for the updates. In fact, there was once a big desire for the short bed, two-door truck. Over the past few years, consumers have been looking for more four-door trucks, so this could be the sole reason for making this decision. We also know that most automakers are focusing on selling more expensive models to make up for the semiconductor chip shortages.
This isn't the only change coming down the pipeline. In fact, Stellantis (parent company of RAM) announced recently that one factory will cut the third shift at the plant. This factory is the one that currently builds the Jeep Wagoneer and RAM 1500 Classic.
Getting a New RAM Truck
There are still options available to you if you want to purchase a new RAM. The short bed, two-door 1500 Classic can still be purchased for $32,130 if you choose the V6 motor or $34,930 with a V8. You can also choose a regular cab model with the larger eight-foot bed with the 1500 Classic.
With that said, there's also the RAM 1500 Quad Cab and Crew Cab models to still choose from. Both of these are available in multitude of trim levels and plenty of options for complete customization.