With all the new electric vehicle options out there, the amount of range they can go is always on everyone mind. Nobody wants to sit and wait for their car, truck or SUV to charge when on that weekend getaway or family vacation. This is why you should consider a Cadillac Escalade EV. It wasn't that long ago that Cadillac debuted their electric SUV plans, but now we have more details.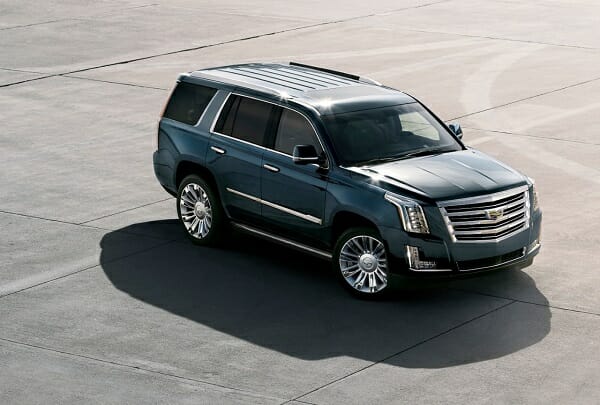 Cadillac Escalade EV
In 2021, the 5th generation Cadillac Escalade is being offered with three different powertrains. One of the options will include an all-electric version. This will squash the worry of how far you can drive between charges. The 2021 Escalade will push the limits of a full-size SUV range at just around 400 miles. This will serve the needs of traveling long distances without the need of sitting at charging stations. The only downside to this is the size of the battery pack this will take. Considering the size and weight of the Cadillac the battery will have to be pretty large.
EV Contenders
The only all-electric SUV on the market right now is the Tesla Model X. This EV will take you about 325 miles before you need to charge. Tesla utilizes a 100 kWh battery to make this happen. However, when the Cadillac Escalade is ready in 2021, Tesla could be competing by then with a 400-mile range of its own.
The only contender, not yet on the market in the long-range, luxury SUV segment is the Rivian R1S. They are also advertising a 400+ mile range.
We can't wait to see the future of these electric vehicles. With more car companies going to all-electric cars, trucks and SUV's it should be interesting to see the how far some of these can go without being plugged in. What do you think about all the new models?